A few hundred people sat in the summer heat in Central Park last night, waiting for tickets for the Public's opening night of their production of "King Lear," when they were approached by a young woman with a clipboard.
"Would you like to sign a petition saying you support Airbnb in New York City?" she asked, going one by one.
"Support what, exactly?" asked the first person she approached.
"Oh, you know, like the service Airbnb provides, and just what we're doing," she said, obviously lacking an aggressive, prepared script.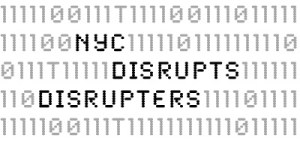 One by one people signed a petition saying they supported "AirbnbNYC," and why not? The vague, upbeat language — asking for an endorsement without a clear mission statement — seemed entirely unobjectionable.
Now, that same language is plastered up on subway station walls, online banner ads and local television spots. "NYC Supports Airbnb," we're told on social media and in outdoor ad campaigns.
The trouble is, nobody seems to be able to say what AirbnbNYC is supporting, or what AirbnbNYC really is, for that matter. Most New Yorkers likely assume it's no different than plain old Airbnb, the app they've either used or no doubt heard about through friends or neighbors.
In fact, AirbnbNYC is a lobbying organization with deep pockets, experienced leadership and long term goals for rallying support for their war on New York's leasing laws. And while their sales pitch may be all about the community and being a healthy part of local economies, Airbnb's affiliates and lobbying arms have major corporate bona fides.
With that kind of advertising budget, it's an obviously expensive play at the hearts and minds of New Yorkers — a play that suggests that Airbnb's first fights with the City of New York were just a warm up for something bigger.
The history of the issue
Airbnb is cooling its heels after a recent victory against the City, and State, of New York. Attorney General Eric Schneiderman subpoenaed all of Airbnb's customer records in what Airbnb called a "government-sponsored fishing expedition." Mr. Schneiderman's claim was that Airbnb was facilitating a mass illegal hotel operation, rather than allowing individuals to legally rent out their apartments.
After a New York Supreme Court quashed the subpoena, the two parties reached an agreement: Airbnb would disclose an "anonymized" version of their customer data, stripped of any info that could identify an Airbnb host. This way, the Attorney General could investigate the makeup of Airbnb's customers without directly digging up specific renters who could have broken their lease agreements.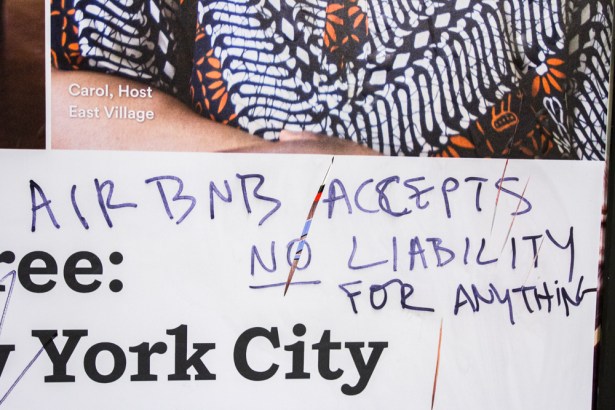 The problem of tenants who use Airbnb to run small, illegal hotel operations haunts Airbnb in every city where they set up shop. Airbnb is perfectly legal when the primary occupant is in the apartment, but not when the entire apartment is rented out night after night to visitors while the renter is off somewhere else.
In New York, Airbnb's victory over the Attorney General's office allows them some respite while the AG digs into the heavily-redacted records. But in order to prevent what Airbnb regularly refers to as "bad actors" from stirring up trouble with the city, they'd need to alter local leasing laws permanently.
The law has a clause stating that when the renter is out of the apartment, you can't have guests for brief stays under 30 days. Once that clause is gone from New York leasing agreements, Airbnb can expand rapidly without having to worry about taking heat from the City anymore.
This kind of long-term play — going head to head with the city to change legislation and settle the score once and for all — is the long-term mission of AirbnbNYC.
The Numbers Game
AirbnbNYC's public campaign began in June, a month after the settlement with the Attorney General's office.
The canvasser at the Delacorte yesterday was one of 15 paid employees of the AirbnbNYC campaign who are currently out each day collecting signatures. They know a few particular spots like this one, where they know they can gather signatures easily. After all, people waiting in Central Park to see summer Shakespeare fit Airbnb's trendy, local demographic — places like Staten Island, she said, aren't as big an opportunity.
The initial goal in June was to collect 10,000, but so far they've reached more than 20,000 signatures. The petition features the same language from the campaigns: that by signing, you vaguely pledge your support for Airbnb. The canvasser told us that the plan is simply a numbers game: rally support for New Yorkers so that when the day came to challenge leasing laws and influence legislators, they could prove they had enough influence.
In fact, AirbnbNYC isn't the only group drumming up support, and this petition isn't even the only petition. Looking at various activist groups and tech lobbies, there seem to be three.
Change.org has an Airbnb sponsored petition linked to us by Airbnb in-house public relations, though it's unclear whether this is the same petition as the AirbnbNYC petition.
The AirbnbNYC website hosts a petition with forceful claims that Airbnb is good for local communities, but the language is different than the paper petition, and it's hard to tell if they're one and the same.
Then there's the Peers.org petition, originally started by an Airbnb host. Betabeat reached out to Peers, and spokesperson Fiona Ramsey gave a statement by email:
"Peers does have an active petition directed to the New York State Senate to legalize homesharing.  This is an issue that our members feel strongly about, reflected in the 240k signatures the petition has collected. Airbnb has separately sponsored a petition around the same issue. I'm sure they could tell you more about their petition."
What's more, when we asked our generally cordial sources at Airbnb to kindly let us in the know, they clammed up. Previously forthcoming execs and representatives were suddenly responding only by email, and only in prepared statements.
But let's not pretend that Peers has nothing to do with Airbnb. After all, it was originally started by Airbnb through a for-profit consultancy. Airbnb's Douglas Atkin is a Peers cofounder, and the Peers board is loaded up with representatives of not just Airbnb, but other sharing economy-style apps like Lyft.
If this is starting to seem like a tangled web of organizations fighting on dozens of fronts for shifting causes, it only gets worse. Just from New York, Airbnb employs a labyrinthian hierarchy of lobbying and public relations firms to maintain the sanctity of their brand and plan their next legislative moves.
First, there's in house public relations and communication. In New York, they work with PR veteran and political strategist Risa Heller, who's previously worked with Senator Chuck Schumer, as well as Airbnb's PR powerhouse Edelman in other regions.
There there are the lobbying firms — the groups that handle Airbnb's fight against the New York illegal hotel law. For this, Airbnb has employed two traditional organizations: Bolton-St. Johns, and Cordo & Co — the first hired directly by Airbnb, the second by a trade group in which Airbnb is "an industry stakeholder."
And then there's AirbnbNYC, the most recent addition to the list. Airbnb spokesperson Nick Pappas offered this explanation of AirbnbNYC:
"Many people don't know how the Airbnb community makes New York a better place to live, work and visit. Our team in New York is working to ensure more people learn about the Airbnb community."
AirbnbNYC is led by Wrede Petersmeyer, a former Bain & Co consultant who's lately been refered to as everything from Airbnb's New York City General Manager, City Manager, or "head of Airbnb in New York City." His Harvard business education and corporate upbringing makes him a curious choice for the Airbnb brand, whose ads feature multicultural families and brownstone stoops that scream more commune than boardroom — the ultimate un-corporate corporation.
The ad campaign, the petitions and the canvassers paint a picture of a grassroots, homegrown effort against an outdated government, which is a common and tired trope from tech's Cult of Disruption — when in fact, this campaign is employing players with deep political experience, working to fix a machine that they've always been a part of, and likely for a hefty price.
Election Season
Now, Airbnb must continue to tackle two main issues: changing leases to allow for their rentals to become completely legal, and managing any damage to their public image from the Attorney General debacle.
Airbnb will be the first to tell you that changing the law so that Airbnb could be taxed could add generously to the New York economy. But the benefits outweigh the monetary sacrifice: taxation mostly muddies the case against them as a bad actor in the New York City economy.
The Attorney General may consider further action depending on the result of their customer data investigations, and local politicians are still vehemently against the brand, citing their role in the growing New York housing crisis.
But that opposition could become irrelevant with time: as AirbnbNYC drums up more popular support for their campaign, their next step toward pro-Airbnb legislation could surface during the elections this November, when the Attorney General's seat it up for grabs.
But that's all in good time. They don't explicitly say, as an organization, that they plan on aggressively influencing the legislature, or lobbying candidates in the election, or anything at all.
For now, all they ask is that you love thy neighbor.