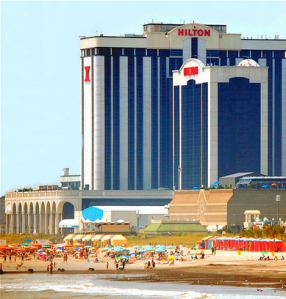 The hotel room key is getting quite the upgrade. Hilton is eliminating everyone's favorite free travel souvenir and replacing it with an app that unlocks your room door.
Starting later this summer, the mega hotel chain is rolling out a $550 million initiative to revamp its entire experience. The new app will let users pick rooms, check-in (and out) without talking to a human, and give guests a very 2014 way of entering their rooms. As for the latter part, a key code will be delivered to a person's phone that opens the room.
Hilton isn't the first company to do away with those plastic cards. Its rival Starwood Hotels and Resorts is implementing a similar process, but Hilton's scale is much larger. The chain said it hopes that most of its 4,200 properties are accessible via smartphone in just two years.
This sounds amazing, but we're just worried how we're going to get into the room if our phone's battery dies. Talk to a human?