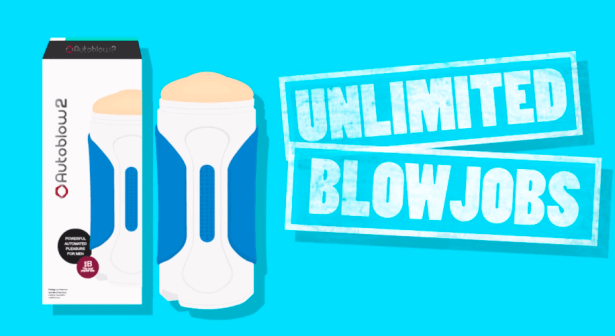 The Fourth of July weekend might be over, but there's still reason to celebrate: the makers of the Autoblow 2 today started shipping out their highly-anticipated electronic oral sex simulator.
In case you missed it, the Autoblow 2 is an electronic blow job machine that received funding through a wildly successful Indiegogo campaign. Users plug the cylindrical device into the wall, and insert their penises into the sleeve. Beaded rings then slide up and down the sleeve, delivering — or so the company claims — the same sensations as a regular human blow job.
The Autoblow 2 was accepting pre-orders up until July 1st, when the product officially went live.
"Pre-sale was great," Autoblow 2 creator Brian Sloan told Betabeat. "Guys continued ordering, with some days even in the hundreds of orders per day."
The Autoblow 2's site was getting so much traffic, Mr. Sloan said they even experienced a crash.
"It crashed because there were too many people on the site simultaneously," he explained. "We needed to do some programming and [upgrading] on Amazon — we had some spikes of 40,000 unique visitors daily."
Orders placed during the pre-sale period start shipping out today, and orders placed through Indiegogo will start shipping out tomorrow. Mr. Sloan expects it'll take about a week to get all the preliminary orders shipped out.
"There was an unexpected amount of technical work to do to collect sleeve sizes and make sure people's addresses were correct, then import that to our system, and export it to our warehouse's system," he said.
If you're contemplating placing an order but need some extra encouragement, you can check out the Autoblow 2's latest infomercial:
[vimeo 100094971 w=500 h=281]
Mr. Sloan estimated that Betabeat's Autoblow 2 would arrive by Wednesday, so we'll keep you posted on how that plays out.