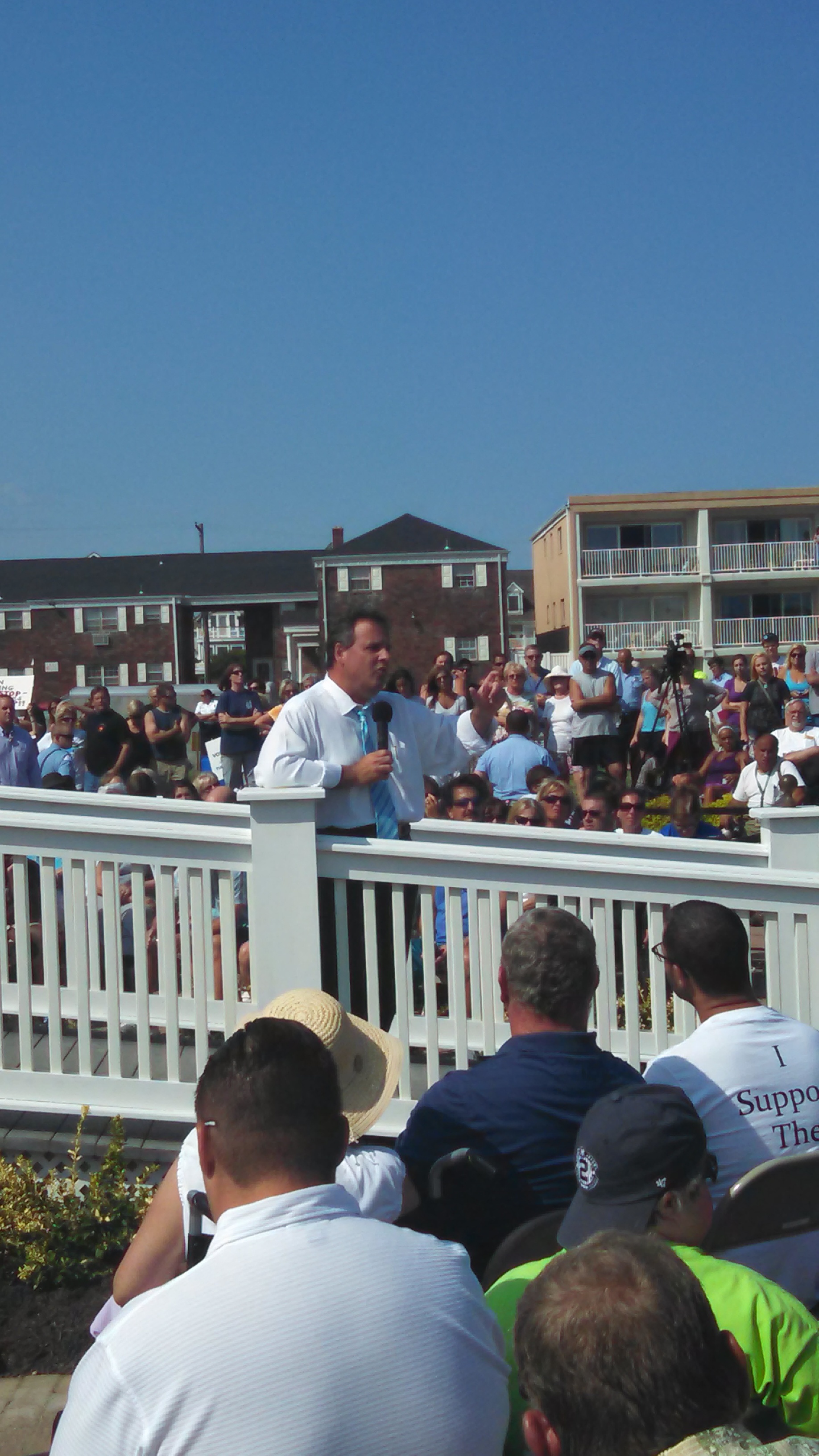 BELMAR – Lumbering onto the stage while "Surfing USA" blared on a set of speakers nearby, Gov. Chris Christie kicked off another summer town hall here today by continuing a conversation he began at a press conference just a few hours ago.
Not missing a beat, the governor began reiterating the need for the lesiglature to push through a controversial bail reform pacakge ahead of a looming deadline Monday.
"We've got vilooent criminals who because of our state consitiution are not allowed to get bail wthout exception from a judge," Christie said. "And what's happened? What's happened is any number of crimes over the course of time that are committed by folks who are out on bail, sometimes multiple times."
He offered a recent example of a home in Hamilton that was invaded this week by two men out on bail. One of the men, he said, put a gun to the head of the homeowners' eight-month-old baby and threatened to put her in the oven.
"This is the type of stuff we can't permit to happen in our state," Christie said. "And the first thing we need to do is put that in the constituiton."
Christie again blasted the Assembly for its failure to rally the votes need to pass the package while lauding it as a bi-partisan effort. Assembly leaders today pointed to significant confusion over the details of the legislation, which includes an constitutional amendment to allow judges to deny bail to dangerous offenders and a companion bill to offer alternatives to bail for non-violent offenders.
"The assembly was saying they were having some troubing getting their members back from vacation," Christie joked. "So they're going to come to work, but they may not actually vote."
Christie said the legislation is "extrodinarily important, because if we don't the crime in our state will not be reduced."