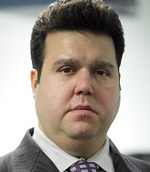 Anthony Campos, the former police chief of the City of Newark who ran afoul of former Mayor Cory Booker, will be the city's new police chief in the Ras Baraka era, according to a source.
Eugene Venable will be the city's police director. He had the full support of the city council.
Karen Brown, a former one-term clerk in Passaic County, will be the city's corporation counsel.
Larry Crump, son of At-Large Councilwoman Mildred Crump, will serve as one of two first assistant corporation counsels.
Baye Adofo-Wilson will serve as director of Economic and Housing Development.
Dr. Hanaa Hamdi will be Newark's Health and Human Services Director.
Sakina Cole will be Baraka's director of communications.
James Stewart – fire director.
Keisha Daniels will be Newark's director of personnel.