Imgur is at a tipping point.
What began as a photo storage site for Reddit users has grown, in just five years, into a thriving community with almost twice as much traffic as its de facto parent site, raking in five billion pageviews a month.
But in tech, a proven model with great results isn't always enough. The site debuted a redesign this morning. They're also planning a slew of in-person events and a convention, all thanks to a recent injection of $40 million in VC funding. It's clear that Imgur is striving to become a social media staple on the level of Instagram or Twitter.
As they get set to expand their reach, Imgur faces the familiar challenge of having to grow a company while holding on to the quirky identity that gave them their success. The team behind Imgur knows that if they want to keep their tight knit community as they scale larger and larger, they're going to need to offer more than just a pile of memes and an upvote button.
To pull it off, they're going to have to balance the whims of their community with the needs of the business, and hope those two things can coexist.
* * *
When Imgur Founder Alan Schaaf was in town the other week, he sat down with Betabeat to give us a custom tour of the new Imgur.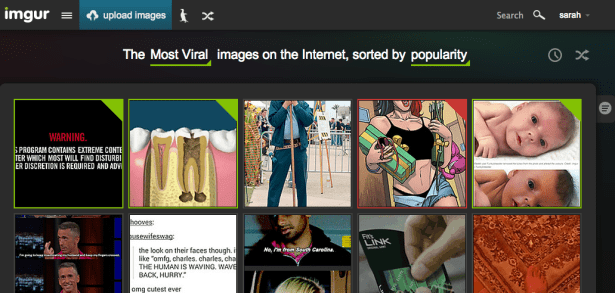 The site has a much cleaner look overall, but the biggest adjustment is the addition of tags. Before the redesign, all images sat together in one big ocean, with the day's most popular content on the front page as the tip of the lulzberg.
Now, you can tag images to custom-sort the content into galleries and personal filters. If you're a Game of Thrones fan, for example, you can create a gallery that brings up anything tagged "Game of Thrones," "GoT," "John Snow," "You Know Nothing," etc.
"We're trying to add some organization to all of these viral images so that you can drill down to the ones you want to see and skip over the rest," Mr. Schaaf said.
Tagging and filters allow for the site to be more useful to individual users without breaking them off into sub-communities like a Facebook group or a subreddit.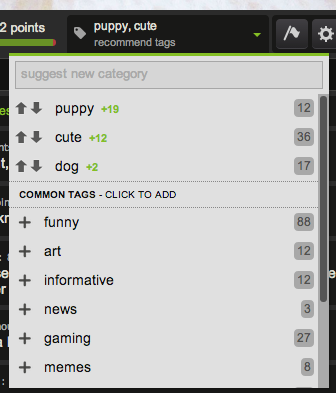 "We just wanted one big cohesive community like we've always had, so tagging is just a different way to view the same big pool," Mr. Schaaf said. "You can focus on cats, but cats stuff still lives and breathes among all the other content."
After all, the last thing Mr. Schaaf wants to do is upset the community by breaking them off into factions. To make sure the redesign would fly well with the users, he built the new site slowly, testing the design with about 10,000 hardcore users, collecting feedback, making tweaks and refining the new features.
And, for the first time, he came out of Silicon Valley to be among his people and hear what they were saying. Imgur's always been a site with a community, but it's only in the past few months that Imgur has been holding events for that community across the country.
"We know that Imgur is huge in terms of scale, but don't recognize Imgur as a community that's come so far in the last few years," Tim Hwang, Imgur's Head of Special Initiatives, told Betabeat. "The meetups show that they appreciate us, but they're also a sign of what's to come."
So what's to come? The Imgur team wants to ramp up to a major convention, but won't have the details ready until as late as December, though they claim it will be "something no Internet community has ever done before."
But even before the Imgur team came into the picture, their users have been meeting up for years, using direct messages, Facebook groups, or even building entirely separate websites to stay in touch. And sometimes, these real-life meetups pay off when Imgurians catch a glimpse of their default leader, Sarah Schaaf.
The first of the official Imgur meetups was at Houston Hall, a New York City beer garden, where they were celebrating their love of puns and lolcats. A few of them were huddled to the side, whispering and pointing toward a curly-haired West Coaster on the other side of the room. All the attention was on Ms. Schaaf.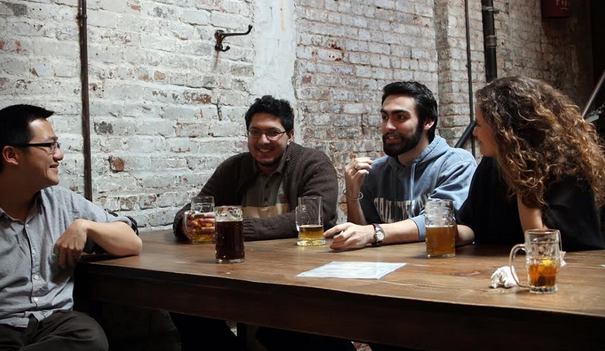 "It's a little bit weird, like a celebrity moment," Ms. Schaaf told Betabeat while she was in New York. "But it wears off, and people say 'Aw, you're one of us, you're normal.'"
Ms. Schaaf is the iconic (to Imgur users, at least) "sarah," the site's Director of Community. Ms. Schaaf has been the public face of Imgur, dealing with the questions and concerns of millions. So it's no surprise that when she appears IRL, people stop and stare.
* * *
Ms. Schaaf is Alan Schaaf's older sister. When Mr. Schaaf started Imgur, he was running the site on his own with his sister always in the background when her little brother needed advice.
When Mr. Schaaf noticed that a community was forming in the photos' comment sections, he called upon his sister to fill the official role of community manager. She was a natural choice — she had a sense of Imgur's identity, she had a knack for social media and she'd been alongside Mr. Schaaf all along.
So in 2012, Ms. Schaaf became the Director of Community and Imgur's first employee, three years after the site began. Since then, she's gone from being big sister to the founder, to the big sister for a community of millions. She cruises the gallery, looks at comments and takes the temperature of the user atmosphere.
"I'm just kind of a face, or a place you can go for someone to talk to. I just try to humanize Imgur a little bit," she said.
But in the past few months, Mr. Schaaf realized that more was needed. After taking stock of Imgur's future, he started looking for someone to build out Imgur's partnerships and events. This is when Mr. Hwang, who had been the cofounder of ROFLcon, came onto the Imgur team.
Side by side, Ms. Schaaf and Mr. Hwang stand out as the user-facing team in the small company of mostly engineers and ad salesmen, looking at the massive Imgur community and asking themselves the next big question:
What are we going to do with all of these people?
After all, it might sound hokey, but "Imgurians" are, well, a special breed. They're plucky, positive, supportive and all about the lulz. Imgurians love cats, unlikely romances, themselves and dad humor — puns are almost always the most upvoted comments.
Some Internet communities can be virulent — anyone who's read YouTube comments can attest to that. Even Reddit, the community that birthed Imgur, has a reputation for being hostile toward women. But the cynicism and snark that's characteristic to comments sections on other forums and news sites is either absent from Imgur, or buried away. Imgurians are self-policing, downvoting haters and keeping an eye out for the well being of the community.
---

Alan Schaaf bootstrapped Imgur and kept it profitable for 5 years without taking a dime from investors. Read more here about how Andreessen Horowitz convinced Imgur to take $40 million.

---
"People will post, 'Oh I noticed this specific user was being very negative to everybody, I just wanted you guys to know that you're great, and don't listen to them,'" Ms. Schaaf said. "Then that gets to the front page, and everybody's like 'Yay, we're all great, and that person sucks.'"
Every day, love stories and tales of personal triumph are mixed in with the Bad Luck Brians and cute animal gifs on the front page. Imgurians who are having a rough week or making a big career change can throw themselves in front of the masses and find outpouring of support.
But what makes all of that joy so surprising is that Imgur is a democracy. There's no set of priority users, very little censorship and nothing to regulate what rises to the top except for millions and millions of people voting up or down. And or the most part, what rises to the top is some of the Internet's most uplifting material.
"It's niceness at scale," Mr. Hwang said.
All that positivity is addictive — a quarter of Imgur's traffic is from people who have visited the site over 200 times, and though the site was built to be a stop-and-go dumping ground for images, almost 10 percent of all visits last for more than half an hour. In an age where fewer people visit a site's homepage before its individual pieces of content, people who visit Imgur's homepage average an astonishing 44 additional clicks.
But with that scale comes the pressure to make their platform a thriving business. After five years of profitability, Imgur accepted $40 million in V.C. funding, which comes with some obligations to take that scale and turn a serious profit.
The new tagging feature fits right in with that new mission: Imgur runs some light ads, but marketers love to target specific demographics. It's much easier to sell ad space to someone like Netflix, for example, by targeting galleries with a "House of Cards" tag than trying to sell a vague, front-page ad spot.
No online community likes change, and an online community's least favorite change is often the sudden influx of ads. But Mr. Hwang knows that if you keep your ear to the ground long enough, the community will let you know exactly what they want.
* * *
There comes a time in an app's life when a user base will do unexpected things, taking the tool you built and doing things you never intended with it.
Just look at Instagram, which was originally a tool for spicing up ugly camera phone pictures, building out social features later when sharing became popular. Or how Tumblr was originally built for blogging before the popularity of re-blogging made it more of a personal scrapbook and aggregator.
So the community team at Imgur is on the lookout for those kinds of "green lights" — moments when the community uses Imgur's tools to demonstrate how they want Imgur to be.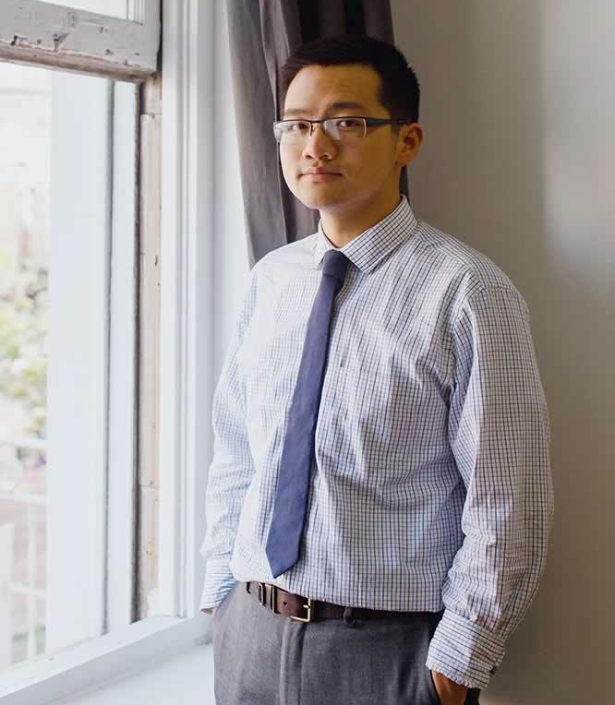 One big "green light" came when an Imgurian used the gallery feature, which was made so users could showcase a few photos on one page, to make a guide to the Ukranian uprising. Since then, Imgurians have also used the gallery feature to create recipe roundups, lifehacking tutorials, exercise routines and fashion guides.
"Seeing the site go from being just about funny stuff, to also having important, serious content is a sign that the community is maturing," Mr. Hwang said.
But the Imgur team doesn't want to try to be a news hub, or put in features that pressure their community to lean harder on listicles and informative pieces. They've seen other sites try to rock the boat and alienate users in the process — look at Instagram, which keeps trying to emulate Snapchat to the sound of crickets, or how Facebook generates collective scorn every time they update their features.
"The philosophy is to take a very light touch," Mr. Hwang said. "To figure out what the community wants, and be there to help out."
The Imgur team has been lucky not to incite a riot amongst its users so far, but it almost seems naive to expect the fledgling community to grow and mature, while maintaining its youthful, exuberant, positive brand intact along the way. The Imgur team just wants to show the world how incredible their community is without it growing up and becoming jaded and ugly.
"Once people become part of the community, people realize Imgur is more than just memes," Ms. Schaaf said, "There's so many more layers."
"Though I'll say that funny cats are pretty great," Mr. Hwang said.
"Oh, funny cats are funny forever," Ms. Schaaf said.