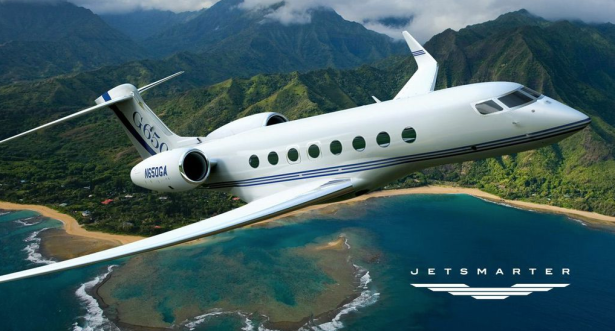 Technology has helped us solve some of life's most pressing problems. It's helped us create prosthetic limbs, rescue homeless animals, and now — thank heavens — it's helping us get our hands on private jets exactly when we need them.
If you're contemplating taking a lavish getaway this summer, consider JetSmarter — a standard rideshare app, except it's for private jets. Yep, real casual. The app lets users book and pay for worldwide private air travel at the click of a button, without having to go through any middlemen.
Founder Sergey Petrossov, who's founded two IT companies in the past, said his inspiration for the app came from Uber (UBER).
Mr. Petrossov became interested in the private jet industry in 2009, he told Betabeat. "In 2012, Uber was getting very popular, and I had just a random conversation: 'Hey, wouldn't it be cool if there was an Uber of private jets?"
Mr. Petrossov launched a beta version of JetSmarter in August 2012, which he only gave out to his rich close friends and family. When he saw their positive reactions to it, he decided to make it public. He raised some money and invested some of his own, and in March 2013 he lauched JetSmarter to the public.
"Our business model is similar to Uber," Mr. Petrossov told us. Like Uber does with its drivers, JetSmarter forges partnerships with independent carriers, and displays their schedules and GPS locations on the app. JetSmarter users can request flights as few as to six hours in advance, and from anywhere in the world.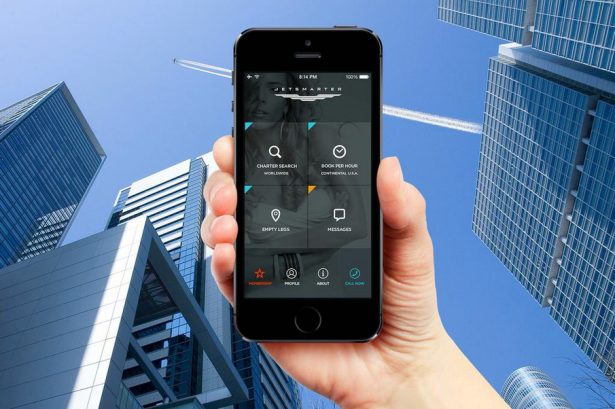 "Some airplanes can fly up to six hours to pick you up," Mr. Petrossov said when we asked if you could even request flights from the remotest of overseas locations. "The odds of you being in an area where nothing's going to come up, that's probably less than 0.2 percent of situations on the globe. There are people that search from very remote areas, and you'll have airplanes come up — it just might not be for the price you like."
Prices on JetSmarter vary based on where you're going, what kind of plane you're chartering, and how much demand there is for the service.
"For an LA to Vegas flight, sometimes we have deals for under $1000 for a four-passenger flight," Mr. Petrossov said. But if you were chartering, say, an Airbus corporate jet for 30 hours of flying, it could be "in the millions of dollars."
Like in the case of surge pricing, flights will be more expensive when demand is higher, like on Fourth of July weekend, Thanksgiving or Spring Break.
To make private air travel slightly more affordable, JetSmarter offers empty leg deals, meaning you can hop on a private jets as it re-positions itself to pick up somebody else — a flight that otherwise would have been empty. On average, the empties they optimize are between 30 and 50 percent cheaper.
"We challenge ourselves to effectively move these planes," Mr. Petrossov said. "That's what will get the cost down and make the industry more effective."
Despite those discounted prices, the app still seems to attract a lot of wannabes — people who like the idea of downloading an app for private jets, but don't actually intend on using it. Mr. Petrossov said only about five to seven percent of the nearly 200,000 people who've download the app are actually prepared to use its services. Hey, we get it — it's fun to pretend you're a Kardashian.
Like any good startup founder, Mr. Petrossov told us he's "trying to change the world in our little way" by "democratizing" private air travel. Although let's be honest: JetSmarter's taking something that was only available to the insanely ultra-rich, and making it more available to the not-QUITE-as-rich-but-still-insanely-rich. It's not exactly curing diseases.
Though people have expressed apprehension to Mr. Petrossov about booking private air travel at the click of a button, he thinks it's on its way to taking off.
"This is a very new concept, to book a private jet online or through a mobile app," he said. "It's going to become a phenomenon within the next five years."