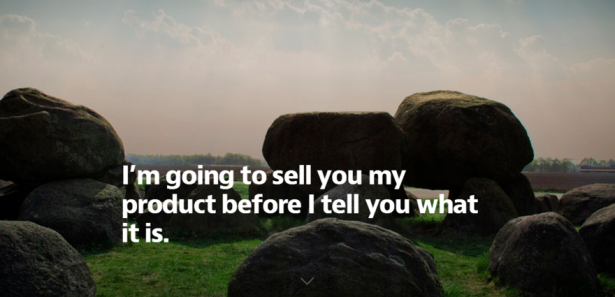 The week-long anticipation is finally over. Jordan Bishop, the Toronto man behind the Internet's first blind crowdfunding campaign, has finally revealed his mystery product: greeting cards.
Mr. Bishop launched the crazy — but also genius — Crowdtilt campaign last Wednesday, wherein he proclaimed, "I'm going to do something I've never seen done before: I'm going to sell you my product before I tell you what it is."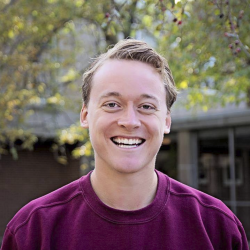 Though shelling out money for an invisible product might seem like a waste, Mr. Bishop sold 692 units within the week-long funding period — a far higher number than his initial goal of 250.
"It's inspiring to see how many people are willing to take a leap of faith in a stranger," he told Betabeat. "Trust is something that's earned, and I'm flattered that so many people feel comfortable placing their trust in me."
Mr. Bishop's product is called Wise Words, a line of greeting cards emblazoned with famous people's inspirational quotes, plus pictures of each celebrity's face. "My life didn't please me, so I created my life," reads a card with a picture of Coco Chanel. "If things are not failing, you are not innovating enough," reads another with a picture of Elon Musk.
"I'm positive people will love Wise Words," Mr. Bishop said. "Wise Words is a lot more than a greeting card: it's a symbol of a special connection shared between two people. That's special."
The cards have already been manufactured, Mr. Bishop said. Now, customers just need to choose which individual units they'd like, and their orders will be shipped out later this week.
Sure, the mystery product wasn't nearly as weird as we expected, but hey, at least greeting cards are actually useful.
For your stationary-lovin' pleasure, here are some of the the graphics on Wise Words' cards: