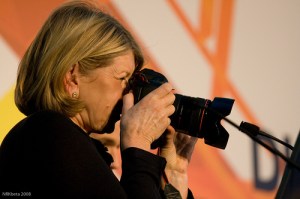 Ever wonder what Martha Stewart's house looks like? Here are 31 drone pics to show you.
Ms. Stewart posted a slideshow of aerial photos of her home and farm taken via drone on her blog today.
The series includes several images of her "summer house," "winter house," blueberry garden, donkey paddock and the "beautiful architectural gem" that is her stable.
Along with the gallery comes Ms. Stewart's own anecdote of just how the photos came to be. It seems a member of her security detail recently purchased a DJI Phantom flying camera and decided to utilize the farm's open space to "get acquainted with his new toy."
"The results were amazing!" blogged Martha, who tweeted the link out to her followers.
It seems she really into #tech these days. She even asked readers' opinions on drones on both Twitter and her blog.
"I'd love to know what you think about the photos, but also what you think about drones and the various ways they can be used in the future!" she wrote.
Oh, Martha. So excitable.
Your drone pics are alright, but sorry, we're still not excited about your infamously horrific food photos.