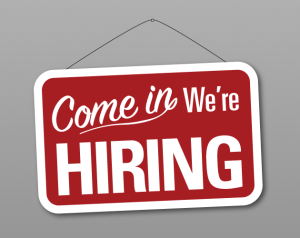 Welcome back to our #SummerFridays round-up of people in media who got new jobs this week, one where "Newspaper Reporter" made it into a fun slideshow of the most endangered jobs of 2014.
"Declining subscription and dwindling advertising sales have negatively impacted the hiring power of some newspapers, while others have ceased operations altogether," as Careercast.com so nicely put it. But maybe the key part of the endangered job description is "newspaper," because the post goes on to note what has been obvious for at least a decade or two: "Online outlets continue to replace traditional newspapers, and the long-term outlook for newspaper reporters reflects the change."
Just look at all these people who got new jobs in the this week, both traditional and online outlets (but mostly online):
Eamonn Store was named CEO of Guardian US and Katharine Viner was named incoming editor in chief of the New York based digital edition, the British company announced.
Saveur's executive digital editor Helen Rosner is going to Eater, where she will edit features and "oversee an ambitious new longform and narrative journalism program," the site announced.
New York's executive editor John Homans is leaving the magazine just shy of his twentieth anniversary for Bloomberg, where he will do something with the soon-to-launch political site that the already got John Heilemann and Mark Halperin. New York editor Adam Moss seemed genuinely sad in his newsroom memo, which was obtained by Capital.
Former Reuters Pakistan bureau chief Chris Allbritton was named The Daily Beast's senior editor for the weekends, Politico reported.
"Bianna Golodryga, weekend GMA anchor for ABC, is joining Yahoo News. Paula Faris will replace her. Story coming soon!," Times media reporter Ravi Somaiya tweeted today.
Modern Farmer managing editor Molly Birnbaum announced that she is leaving everyone's favorite farming mag for America's Test Kitchen, where she will be the managing editor for no doubt delicious special projects.
Glamour managing editor Nancy Gillen is returning to Hearst, where she will be the managing editor of Marie Claire. Ms. Gillen, who has bounced between Hearts and Condé, was previously the managing editor of Harper's Bazaar.  
Nick Kristof and Charles Blow's news assistant, Natalie Kitroeff, is going to Business Week, where she will cover be on the Business School beat.
Matt Davies is Newsday's new editorial cartoonist.
As we reported earlier in the week, Washington Post Pentagon correspondent Ernesto Londoño heading over to the editorial board of The New York Times and Times scion Arthur Gregg Sulzberger got a promotion.
Well, that sums it up for now (as always, tell us who we forgot). Can't remember who got new jobs last week? Take a look.