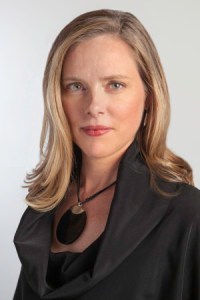 The Museum of Modern Art has tapped Michelle Elligott to be its chief of archives, a newly created position that will be in charge of "acquiring, preserving, and making accessible archival and primary source collections related to 20th- and 21st-century art," according to a news release from the museum. Milan Hughston, the current chief of library and museum archives, will take on the title chief of library, which is also a new position.
Ms. Elligot has been with the museum for two decades, joining in 1995 as a Mellon Fellow, then becoming assistant archivist in 1996, interim manager of museum archives and associate archivist in 1998 and senior museum archivist in 1999. She has been involved with numerous exhibitions, including co-curating "1969" at PS1 in 2009 and serving on the curatorial committee for MoMA's blowout "Abstract Expressionist New York" show in 2010. She has also organized shows of archival material, and co-edited the museum's first self-published history, Art in Our Time: A Chronicle of the Museum of Modern Art (2004).
"It has been an honor to lead MoMA's effort to preserve and make available the museum's outstanding archival resources, which are increasingly in demand by artists and researchers around the world, as archives serve as the basis for serious scholarship and as inspiration to artists' creative practice, and in many instances are items of unique artistic value," the new archives chief said in a statement.
Fun facts, also from the news release: the MoMA Archives have more than six million items, stretching more than 6,000 linear feet, and the MoMA Library sports in excess of 345,000 books and periodicals.