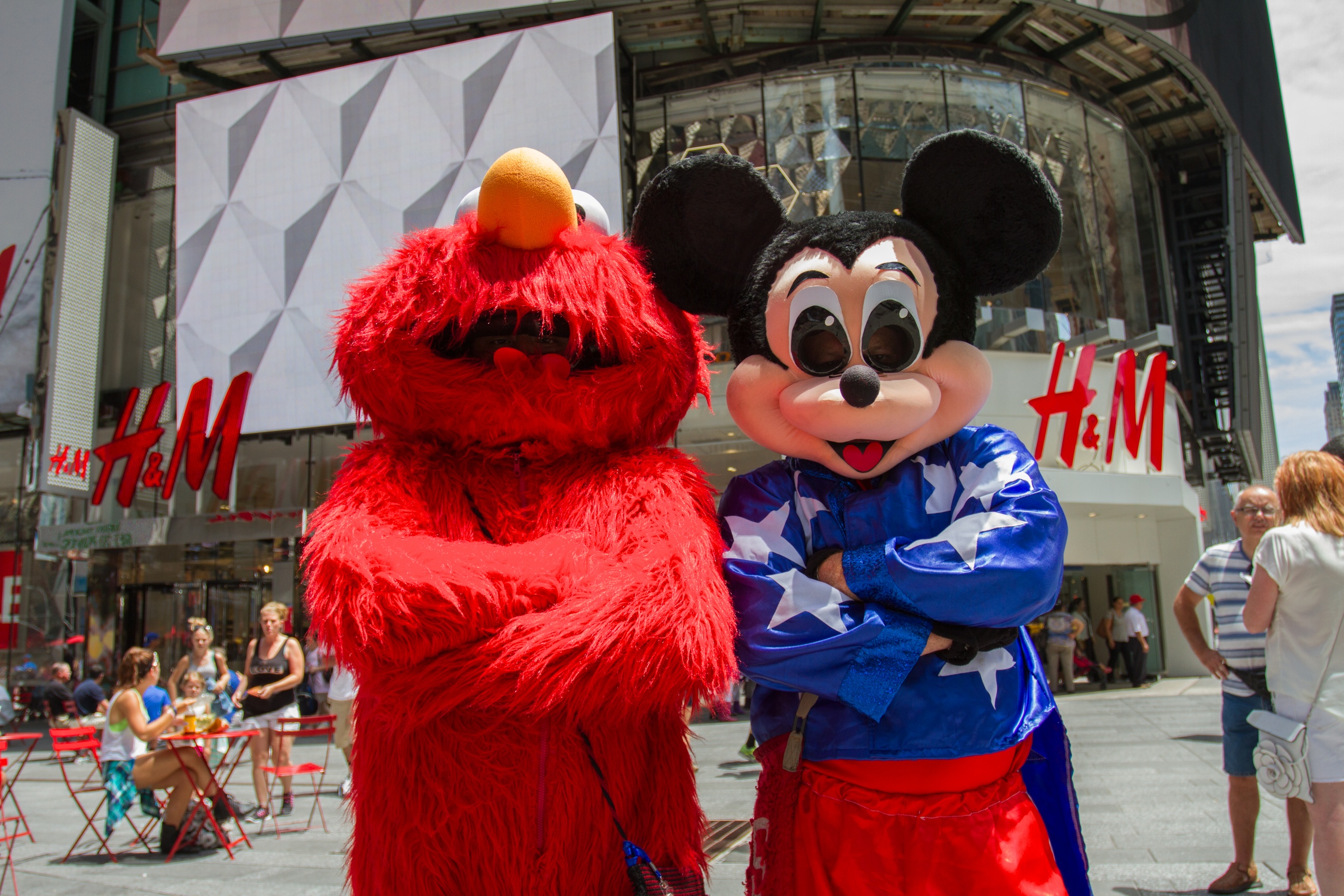 It looks like Manhattan's pols are making good on their promise to combat the "Elmo bullies."
According to the New York Post, the NYPD cracked down on Times Square's pack of masked marauders over the weekend, arresting five and following dozens of others, warning tourists that tipping is not required.
"They're like little terrorists preying on all the tourists," a law-enforcement source said to the Post.
A former Cookie Monster, and current Spidey #1, Junior Bishop, was arrested in all of his spandex-ed glory on Saturday afternoon after he punched an officer. With that, the NYPD declared war.
That evening, a further five performers–including Captain America, Jessie the cowgirl from Toy Story, and another Spiderman–were arrested on charges ranging from disorderly conduct to aggressive panhandling.
The Naked Black Cowboy (a.k.a. Titus Gandy), 22, popped into the Midtown South Precinct to visit his incarcerated buddy Spiderman #1, only to be arrested himself on an open warrant and drug possession.
Both Captain America and the Naked Black Cowboy were back working the streets on Sunday, much to the relief of NYC's tourists. Because what's a trip to the Big Apple without a photo-op with a creepy, costumed adult?