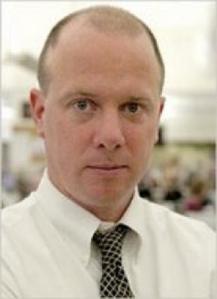 The New York Times is renaming its Dining section "Food," and it will be headed by former restaurant critic and senior editor Sam Sifton, executive editor Dean Baquet announced in a memo that went out to staff this morning:
Take the Dining section. Add the new NYT Cooking site and app. Mix the ingredients together—a vast menu of easy-to-search recipes, restaurant and wine reviews, food and restaurant news—and you have a great buffet of offerings for Times readers. That is why we are combining the two enterprises in a new department bearing the name it had in the days of Craig Claiborne: Food. The editor of this new department will be Sam Sifton. Susan Edgerley will be his deputy editor, helping to oversee the expanded group. Joining them will be the Dining staff, as well as the team of journalists working on NYT Cooking. Collectively, the new department will produce the weekly print and digital report, as well as the content that will appear on the Cooking app. The group will work closely with editors of the NYT magazine, T Magazine and the Well blog to provide a central location for all Times readers' cooking and dining needs, by integrating their recipes into NYT Cooking and providing links to their food content, which they will continue to feature in their sections.
The New York Post is tapping into the lucrative luxury ad market by ramping up 'Alexa,' its higher-end lifestyle supplement. "Alexa has become a successful and valuable brand and we are excited to invest in its future," CEO and Publisher Jesse Angelo said. "Since we launched four years ago, we have steadily built a robust portfolio of advertising partners from some of the world's most prestigious brands and as the demand for more luxury content continues to grow, we see a real opportunity in expanding Alexa's reach." Post features editor Margi Conklin has been named editor in chief of the pull-out section, which will increase print frequency to bimonthly, use "higher-quality paper to enhance advertisements and editorial reproduction" and put out more special editions (including issues dedicated to high-end travel, beauty and Art Basel Miami).
Speaking of Art Basel Miami and luxury, The New York Times announced that it will hold its annual luxury conference in Miami on the eve of the winter art festival, which will be hosted by T Magazine editor Deborah Needleman and Times fashion director Vanessa Friedman.
Pitchfork associate editor Lindsay Zoladz is headed to New York magazine and Vulture.com, where she will be the pop music critic. "Lindsay is one of the freshest voices writing about music today, versatile and lucid, with the rare ability to surface big ideas while conveying to the reader a clear sense of the quality of the music itself," editor in chief Adam Moss said in an announcement. "She can write long and short, and can effortlessly move print to the web, from essays to short reviews and commentary on music news."
Kyle Chayka, a prolific freelancer and Twitter personality, wrote a well-thought-out thinkpiece about the rise of the thinkpiece: "Increasingly, breaking news is a job only for the heritage media institutions with enough money to do it. Lightning-fast aggregation has leeched the significance out of even rehashing it. So the thinkpiece is now the dominant currency of the online news cycle because it traffics in something that writers stuck at desks in midtown offices can uniquely provide: 'smart takes,' 'new angles,' and, of course, ideas," Mr. Chayka wrote. (The Baffler)