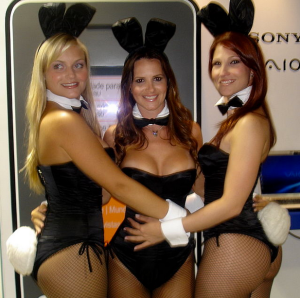 UK residents aren't embarrassed to admit they just want to sit around and watch porn sometimes.
The UK government began implementing filters on Internet porn at the end of 2013, requiring citizens to consciously inform their ISPs if they wanted to be able to view it. Now, it seems nearly 100 percent of Brits are opting into being able to access porn from their Internet plans, a recent Ofcom survey found.
The survey measured the number of squares people who wanted the porn filters by ISP — four percent of Virgin Media customers, five percent of BT and eight percent of Sky, Geek reports. In other words, no matter the ISP, 92 percent or more of customers opted to be able to cruise porn sites, should they want to.
The filters generally don't just block porn. It varies from ISP to ISP, but they tend to also block sites about other ~taboo~ topics like gambling, violence, suicide, self-harm and drug use. It's possible that people opted out of the filters because they wanted to access that kind of content, too.
British Prime Minister David Cameron once insisted the filters were necessary to protect "our children and their innocence," the Telegraph reports. Perhaps parents are opting to shield their kids from the sinful, sinful horrors of pornography with apps, instead.