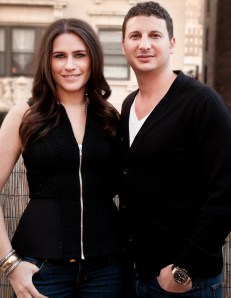 "New to the Neighborhood" is a recurring series in which we profile New Yorkers who have recently relocated to a new (to them) part of the city to get the scoop on their new neighborhood's hidden gems. Our latest subject is Lia Batkin, co-founder of In The Know Experiences.

If you're traveling and feeling especially adventurous, Lia Batkin and Seth Kaplan of In The Know Experiences are among the best people to ask for tips. They arrange travel for CEOs of Fortune 500 companies, royalty from around the world, and even some major Hollywood celebrities. When they're not planning travel experiences for the top 1% of the world, the married cofounders are exploring their new neighborhood. In the Know Experiences was founded by Batkin and Kaplan in 2007, distinguishing itself with its focus on a younger demographic of travelers who wanted help with more than just transportation and accommodations. Batkin and Kaplan offer their clients advice on where to go, but that's just the beginning — they also weigh in on the best nightlife, food and leisure options available at each destinations, as well as the best time to go to their destination of choice.
Avid travelers themselves, Lia Batkin lists Africa, Napa and Turkey among her most recent jaunts. On the home front, the couple moved into a three-story apartment in TriBeCa nearly a year ago, which they describe as "our dream apartment in our dream area." Ms. Batkin took some time to tell the Observer about just a few of the reasons why TriBeCa is the perfect place to make a home.
"We love the location and that it's steps away from SoHo, with lots of shopping and dining [options]," Batkin says.
The couple has wasted no time in getting to know their local neighborhood haunts. A favorite is sake bar Shigure on Church Street (their kitchen stays open until 1am!). Upscale Brandy Library, with its wide range of spirits and luxurious vibe, is another standby. Ward III offers bespoke cocktails and touts their cozy neighborhood feel on their website, as well as an impressive range of liquors in their own right.
For a bite to eat, Batkin recommends Los Americanos, which brings food and flavors from all over Latin America to Church Street (it's clear why it would be a favorite of inveterate travelers). Those in search of Italian fare will find themselves delighted by Andrew Carmellini's Locanda Verde. And, of course, for anyone craving Japanese cuisine, there's always Nobu.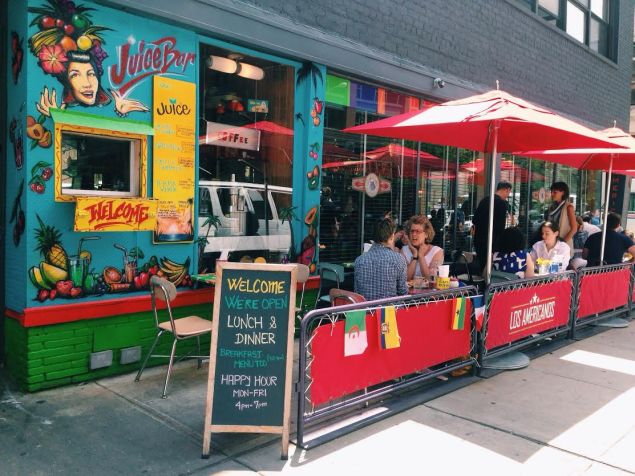 In addition to being intrepid explorers of their neighborhood, Batkin and Kaplan are advocates for it to the outside world. The best part of living in TriBeCa, Batkin says, isn't the restaurants or the night life or the architecture — it's the feeling of community, of "not being right in the hustle and bustle of Manhattan." Though that feeling of being separate from the rest of the borough might cause would-be TriBeCa explorers to feel unsure of where to start, Batkin has plenty of local treasures to recommend. She name-checks All Good Things, the market and restaurant on Franklin Street, and shouts out the jazz brunch at the TriBeCa Grand Hotel ("It's amazing!").
For better or for worse, TriBeCa has gained a reputation over the years for being "a trendy area of New York for snobby people," as Batkin characterizes it. But that hasn't matched up with her experience in the neighborhood whatsoever.
"The people are some of the nicest I have ever met in all my years living in Manhattan," she says, "with a real sense of community and preserving their neighborhood." The neighborhood is also welcoming to people in all industries and trades.
"Honestly, I think that it's for everyone!" Batkin says. "You have artists, financial types, fashionistas, entrepreneurs, [and others] that want more of a downtown community vibe [from their neighborhood]." Sounds like the perfect place for a pair of explorers to settle down.