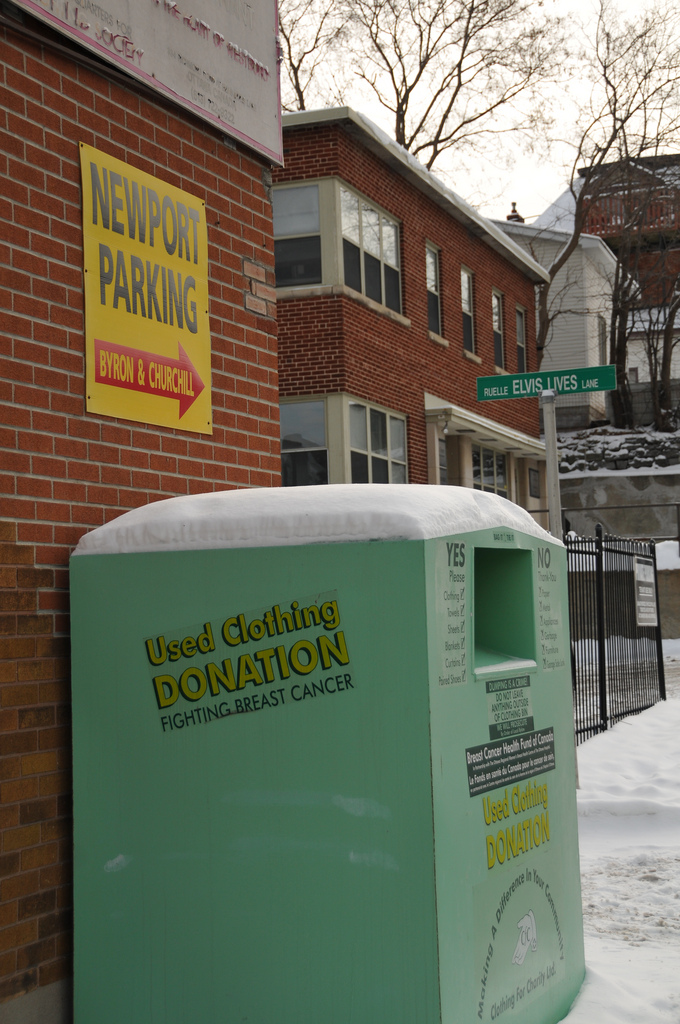 Illegal clothing donation bins have been overrunning New York City neighborhoods, from Queens to Manhattan, faster than you can dump your shoulder pads and wedge sneakers.
According to the New York Post, violations related to these illegal bins have increased by a whopping 350 percent this fiscal year.
The worst part? Officials say that illegal bin owners turn a profit from the goodwill and generosity of New Yorkers by reselling their donated goods to businesses. Only now is the City Council finally cracking down on them.
Currently, bin owners receive 30 days notice before their bins are scrapped. However, most cheat the system and wait until day 29 before painting and relocating them to another neighborhood.
Council Speaker Melissa Mark-Viverto is introducing new legislation that will remove the donation dumps from public property right away, and fine first-time violators $250 and repeat offenders $500.
Furthermore, Department of Sanitation Commissioner Kathryn Garcia described the illicit bins as "the bane of our existence" to the Post, with sanitation workers flagging 2,093 this fiscal year compared to a relatively minuscule 593 in fiscal 2013.
In the meantime, refrain from giving away your harem pants.