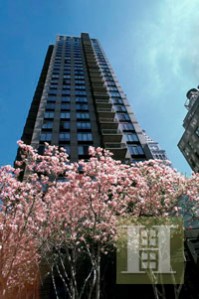 The lawyer Sherwin Belkin, a founding partner at the firm of Belkin Burden Wenig & Goldman, has made his name assisting landlords and property owners in "recovering" rent regulated buildings, which is to say emptying them of modestly-situated tenants so that they might be replaced with higher earning—and paying—occupants. It's a tough job. But someone has to do it, and few manage the task with greater skill than Mr. Belkin, who has enjoyed such clients as the Milsteins, the Rudins, Harry Macklowe and Donald Trump.
Mr. Belkin once told New York that in 1998, he guessed his firm had evacuated no fewer than 500 apartments. "In my experience," he says, "it's the very rare tenant who has no price." He has made a career, in effect, of designing offers that others cannot refuse—with considerable remunerative benefits. He and his wife Mary have just bought up a connected pair of units at 5 East 22nd Street for $4.11 million, according to city records. 
The sellers, Seth and Sarah Setrakian, are making out O.K., too, having acquired the spread in 2011 for just $2.6 million. (Mr. Setrakian is a partner at First New York Securities; his wife is a lawyer.) We could turn up no listing for the more recent sale—likely because the Belkins have lived in the building since 2008, in a two-bedroom condo that they nabbed for $2.6 million. But as far as we can tell, the new place does their old one a set of sleeping quarters and about 900 square feet better. It is full of sunshine and outfitted with light hardwood floors and kitchen stainless steel. A modest balcony with darling flower boxes enjoys direct views of the Empire State building, which rises in the distance over Madison Square Park.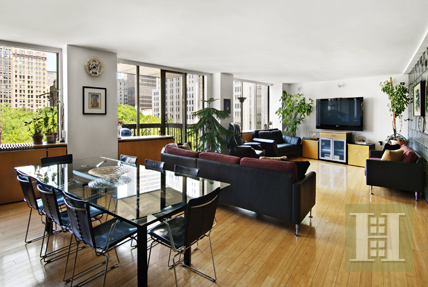 "If you love good food," one broker once alleged of the building's Flatiron locale, "this is the neighborhood for you!" Thank goodness, for the Belkins sake—given that they'll continue living within spitting distances of nosh-friendly Shake Shack and Eataly—that their condo's gym is free! And, of course, there aren't any rent-reduced tenants to worry about excluding from the amenities. Lest they feel guilty about the whole thing.