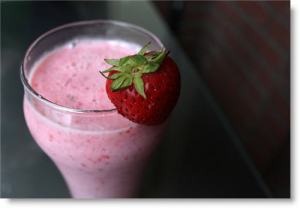 Though Bill de Blasio has publicly lamented the Rent Guidelines' Board decision to raise rents, rumor has it that before the vote top aide Alicia Glen was calling members of the RGB and urging them to pass a one or two percent increase, according to Crain's. Ms. Glen admitted to speaking with two members, but denied having encouraged anything other than a freeze, telling Crain's that the rumor was "absurd" and "not remotely accurate." Though it would very much seem to square with the administration's approach, which involved de Blasio urging members to decide "what makes sense" before the vote—and refusing to champion the rent freeze he had pushed as a candidate—then haranguing them for backing a one-percent increase after the fact.
Because it's too hard to buy your own fruit: there's now a Brooklyn company (of course it's in Brooklyn) that will deliver smoothie fixings to your door, according to DNAinfo. And at a tiny bit less than $5 a smoothie! Still, if you're paying upwards of $4 for a make-your-own smoothie, why not just go out and buy one?
Also in Brooklyn: an aesthetician in Williamsburg is offering "butt facials," and the New York Daily News tried one out (of course they did!). The "shiney hiney" treatments are intended to help combat butt acne or other unsightly blemishes.
The developer of a 7-story condo planned to rise at 810 Flushing Avenue might want to take note: butt facials could be a great addition to the car valet that "Upper Class Development LLC" is planning to offer at the building, according to DNAinfo.
Is it just us, or does the future seem bleak? Let's revisit the past: Gothamist has a charming little story on the oldest phone number in New York, which belongs to the Hotel Pennsylvania on Seventh Avenue and 32nd Street: it's 212-736-5000 and was immortalized in a Glenn Miller song.
Some things stay the same, other things change: Midtown is no longer the shining star of the office market, with more and more tenants shifting to midtown South and Downtown, according to Crain's. (Hey, it's hard to argue with very generous tax incentives.) The shift is due, in part, to the rise of technology, advertising, marketing and information services companies and the decline of the financial services industry. So why is it again that we need a Midtown East rezoning?