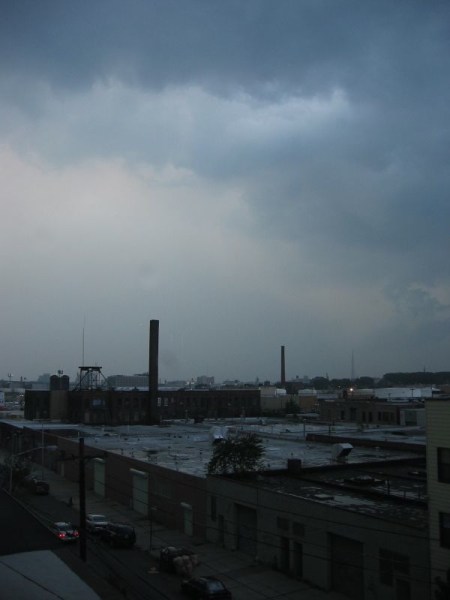 The landlord of 92 St. Mark's Place has some great things to recommend an office space he has for rent, EV Grieve noticed. It has real "see-thru windows" and walls, is dry, and best of all, promises no ghosts!
No ghosts and real walls might not seem like a huge amenities, but they might be better than these backyards. Curbed has a round-up of the worst outdoor spaces on Craigslist and they're pretty awful. Also, for some reason, they're mostly in Bed-Stuy.
A stretch of Williamsburg's Graham Avenue with primarily three-story buildings will be getting a seven-story apartment building, DNAinfo reports. Which we're sure will leave some NIMBYs peeved, but heck, why not build a seven-story building? It's not like Graham Avenue is known in its quaint brownstones, and even those hit four or five stories.
Atlantic City, which already had pretty tenuous grasp on the good life, may lose four of its 12 casinos, The New York Times reports, which would result in 8,000 lost jobs and be a tremendous blow to the city's economy. The city is trying to re-imagine what it should be if it is not a gambling destination, but the collapse of one industry is likely to happen before another can rise.
Nautica founder David Chu has sold his Flatiron townhouse for $26.8 million, according to The Real Deal. He bought the 19,800-square-foot for $9.3 million in 2004, but gave it a big makeover/gut renovation.
No one wants to move into BioBAT, the biotech facility at the Brooklyn Army Terminal that the state and city officials spent tens of millions of dollars to create and announced to much fanfare several years ago, The Wall Street Journal reports. The mostly vacant facility illustrates what happens when you have public agencies who must answer to many masters trying to make a high-risk development project pan out, The Journal argues. Also, it's in an out of the way Sunset Park location, not exactly the kind of hub that many tech companies want to locate in.
Your daily beloved business priced out by crazy rent increase story: DNAinfo reports that tiny East Village taco joint Snack Dragon is leaving after landlord Steve Croman raised the rent to $3,900 a month. But don't think you can go in and get the hole in the wall for that! It's now listed for $4,500 a month.