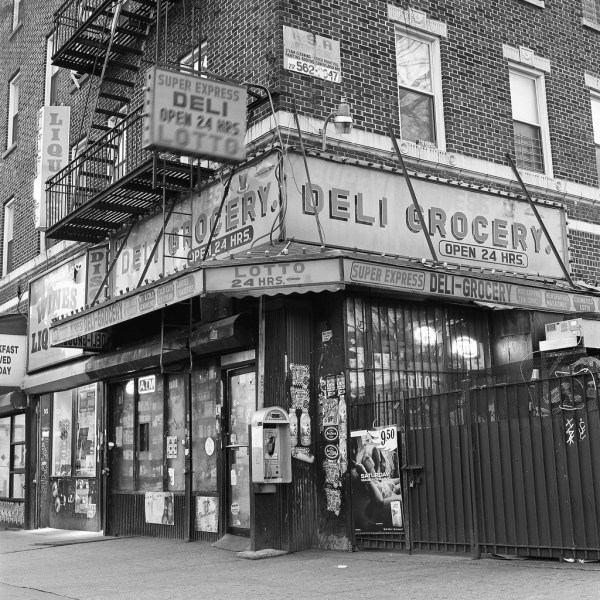 Once St. Mark's Bookshop vacated its longtime home at 136 Third in anticipation of a move to a new, smaller home just past Avenue A, workers wasted no time gutting the space, EVGrieve reports. For what, precisely, remains to be seen, but if other recent openings serve as any indication, it will most likely be something far less delightful than a bookstore.
And in Park Slope, after 42 years in business, Fifth Avenue Record and Tape center is closing, DNAinfo reports. The 77-year-old owner is tired of trying to make the $3,000 a month rent for the space and has decided to call it quits.
The New York Times thinks that Crown Heights is "finally having a moment." Really? What may well be Brooklyn's fastest gentrifying neighborhood is having a moment? We guess now that they've finally discovered Williamsburg, they've finally moved on to other neighborhoods in the borough.
In The Real Deal, scandal-tinged developer Yair Levy, who was banned from selling condos in New York State, discusses that time he hit Kent Swig with the ice bucket: "We had a meeting about the Sheffield, and he started screaming and fighting with my lawyer. He stood up, and I said, 'Sit down.' He came at me and I grabbed the ice bucket to protect myself. He's a much younger man — younger by 10 years. He got wet and I dropped the bucket. He tried to use it for publicity and make me out to be the bad guy."
And you thought benching was bad! The Wall Street Journal reports that more and more companies, even some major ones, are moving away from giving workers assigned desks. Instead, it's all about lockers and laptops. And though the practice creates some discomfort, it may be something of an improvement on open bullpens in that it at least offers workers the ability to take advantage of private, quiet spaces when they need them to concentrate.
We might all scream for ice cream, but we scream about ice cream truck music, 7,000 of us in the last 4 years, the New York Post reports. And if you think you have it bad, at least you don't live in the Bronx, where a demonic driver seems to be terrorizing one Norwood apartment complex in particular.
This is interesting: much maligned hotel architect Gene Kaufman has intervened to save Paul Rudolph's brutalist masterpiece in Goshen, New York, according to The New York Times. Though the intervention takes the form of offering his services to the county at a discounted rate rather than a cash purchase.