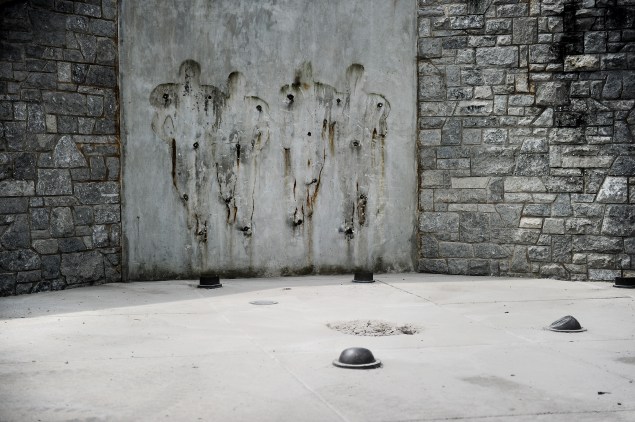 The Penn State child abuse affair is the nightmare zombie of college football scandals and a troubling memory of my career as a sports writer.
Although it peaked in 2011, the mess rose up again last Monday with a new report about how state officials investigated an assistant coach, Jerry Sandusky, who raped boys for years, at least one in the football facility, even after he left his job.
The report, commissioned by Pennsylvania Attorney General Kathleen Kane and written by former federal prosecutor Geoff Moulton, cited "an inexcusable lack of urgency in charging and stopping a serial sexual predator."
The attorney general at the time of the investigation, Tom Corbett, was the Republican candidate for governor in 2010 and skeptics hinted that such an investigation might have hurt Mr. Corbett's campaign and that he deliberately slowed the pace.
Not true, according to the report by his replacement issued last week.
"Corbett said 'electoral politics did not enter his thinking in any way,'" the new report states. The case resulted in the firing of venerated head coach Joe Paterno and the removal of his statue outside the stadium. Paterno died a couple months after his dismissal.
Despite temporary loss of bowl eligibility, a fine and reduction of scholarships, Penn State got off lightly as one of America's most admired sports brands fell into disgrace. The proper penalty – no matter who knew what and when they knew it – would have been to ban the Nittany Lions from football for a decade. Instead, they've continued on in a beautiful, idyllic setting for a university and for college football.
I covered Penn State for several years for The New York Times and got to know Paterno a little bit in a professional relationship.
"Giuseppe!' he once told me. "We Italians got to stick together." (I chose not to correct the ethnic misidentification).
I found Paterno brilliant, entertaining and fascinating but increasingly insular and hard-headed as he aged into his late 70s and early 80s. When the scandal broke in 2011, we learned that Paterno knew about the accusations years before but reported them only to the athletic director, not the police.
That alone doomed Paterno, who was fired. But why would such a self-consciously righteous man turn a blind eye to such a heinous case? It's just a theory, but it might be the same reason Catholic bishops have done the same with pedophile priests.
Paterno was an old-school "Latin Mass Catholic" and I'm from the tail end of same era. Like the bishops, Paterno might have felt it more important to protect the institution than to make public the sins of its authority figures.
Such a flimsy rationalization cannot hold up legally or morally, but I suspect it influenced Paterno's refusal to deal properly with the case. I didn't have a clue about the scandal when I covered the Nittany Lions' football games, but ended up writing a little about it when accusations surfaced in 2011.
At the time, I was preparing segments for "Countdown with Keith Olbermann" on Current TV, a politics and current affairs show that lasted less than a year.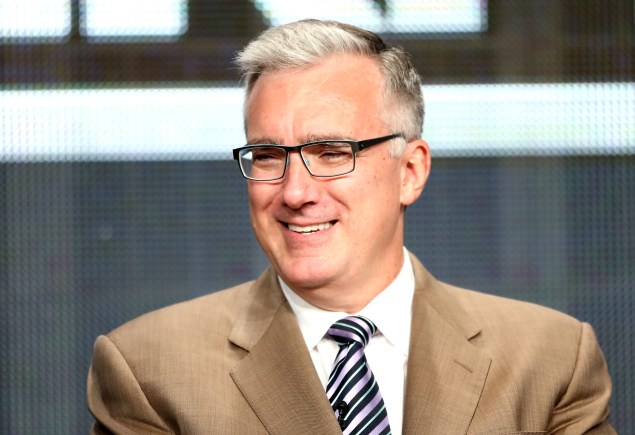 Mr. Olbermann, abused by bullies as a child, didn't report much about the scandal. That seemed strange, in that he'd come from the sports side of news and came to fame by puncturing institutional veils. True, Mr. Olbermann named Paterno "Worst Person in the World" once or twice but assigned me to write only once about the case.
In that segment, he cast suspicion on the slow pace of Corbett's investigation while attorney general and gubernatorial candidate. But the segment avoided most of the sordid details that made the scandal the biggest story in the nation at the time.
A couple months later, during a Saturday night show about Republican presidential primary results, long after Paterno had been fired, Mr. Olbermann saw on the internet a report that Paterno had died. Without checking any facts, Mr. Olbermann blurted on live TV the death of Joe Paterno.
This stunned those of us in the newsroom at the time. We went on the internet and saw the same rumors. But there was no confirmation – from family, from the school, from a hospital, from the police.
What's the protocol here? It's just basic Reporting 101. Never report someone dead until you are certain. Mr. Olbermann asked no one to verify the story; he simply went with the internet rumor; he behaved like a man who wanted Paterno dead.
Sure enough, a few minutes later, the news services put out clarifications. Joe Paterno was not dead. Mr. Olbermann had to retract his previous "report." Paterno died the next day. A few weeks later, Mr. Olbermann was fired by Current — for many other reasons.
Paterno's legacy was ruined by an aide who turned out to be a pervert. Three athletic department administrators await trial for allegedly covering up the fact. This zombie still walks.
There's a moral here. A couple morals, actually. Be careful who you trust. That includes major institutions, coaches, celebrities and the news media. The poker players got it right: Trust everyone but cut the cards.
Joe Lapointe spent 20 years as a sports reporter for The New York Times and worked as a segment producer for "Countdown With Keith Olbermann." Recently, he's taught journalism at New York University, Rutgers and Long Island University-Brooklyn.