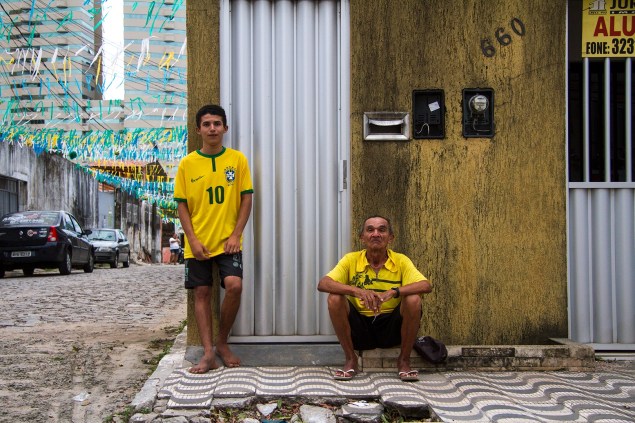 The Observer's own Daniel Cole looked back on his experience and photographs of the World Cup's first week with us in preparation of Sunday's final game.
As a photographer, what interests you about the dynamics of crowds at the World Cup? 
My favorite environments to shoot in are ones in which people are fully immersed in their surroundings. That could mean anything from protests to sports, but it makes for situations that allow you to capture genuine moments. In the case of the World Cup, the crowds were totally immersed in every aspect of the event: the game, the politics and of course the celebrations.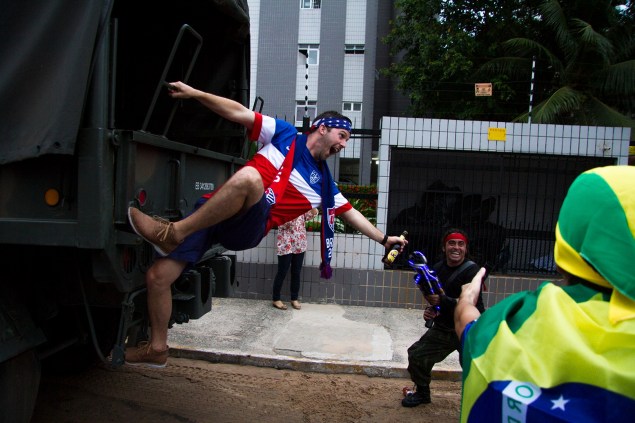 How did you choose your subjects? 
I wanted people who would tell what it is like to be a fan in what is arguably the world's biggest sporting event. At the time I didn't really have a method of approaching subjects, but in hindsight I can definitely see that I was drawn to people who showed unreserved passion or excitement–for example, the USA fan who jumped on one of the military trucks parked outside of the stadium and began chanting to a Brazilian fan and a man holding a light up sci-fi laser, a bizarre situation.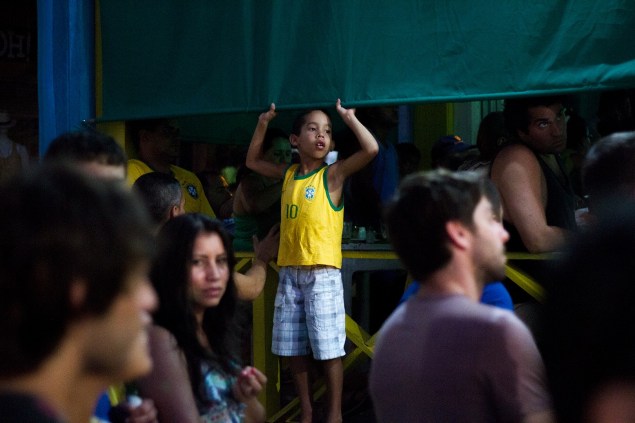 On the other hand, I also sought out subjects apart from the excitement –for example, the grandson and grandfather in front of their apartment a couple blocks from the world cup stadium in Natal. They, like the rest of the neighborhood, were spectating all the crazy foreigners who had appeared out of nowhere.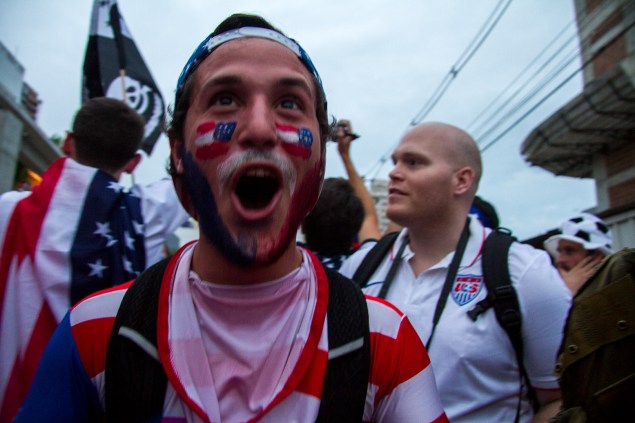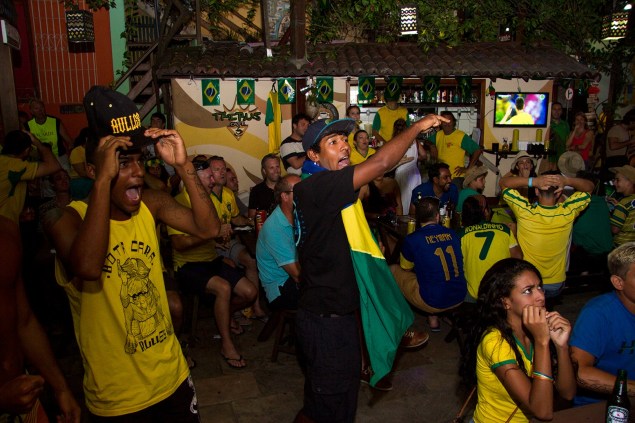 Was there a disparity between the locals and the police? 
Brazil as a whole is an incredible place with some of the most vibrant and friendly people in the world. However, the majority of its people live in the reality of a developing country.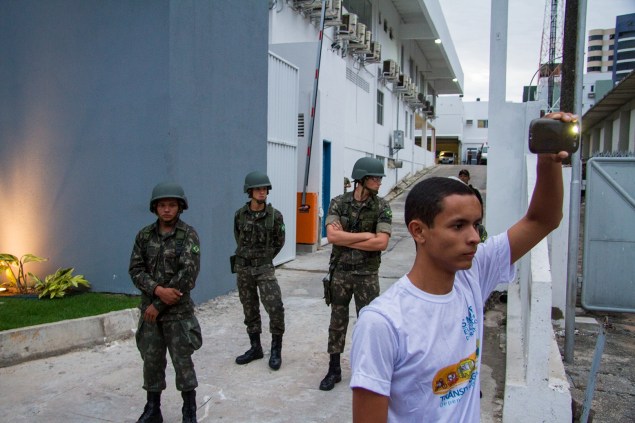 There is a lot of frustration with the corruption of FIFA and the way the government has funded the World Cup, and on game-day there was definitely a large military presence, but during the games I was photographing at least, there were no protests of the type that took place in São Paulo or Rio.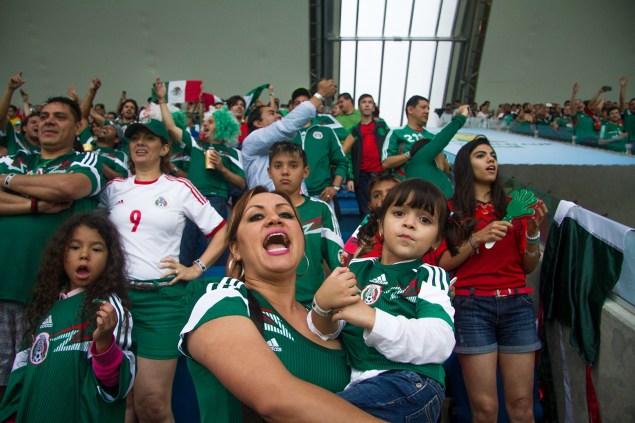 Did you observe any clashes among fans?
I think that the Cup brings out nationalism in the best of ways.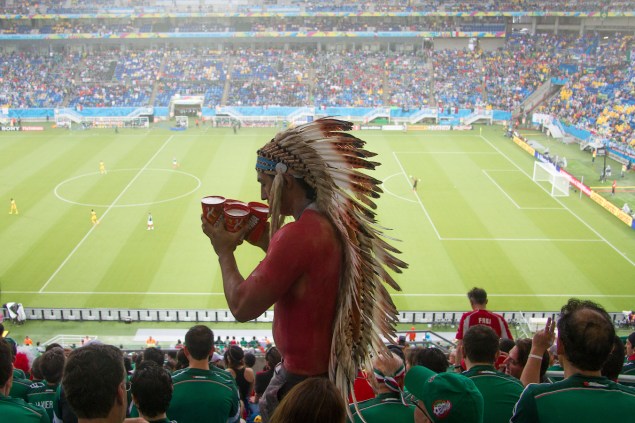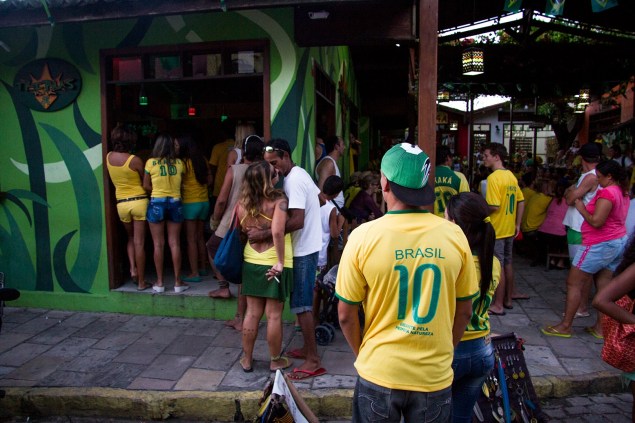 There will always be people who take it too far, but in general to see a nation cheer its team is a beautiful thing, and what was most surprising to me was that USA fans found the passion and excitement to cheer on a team that doesn't have a real heritage and one that was certainly not expected to do well. Hearing a whole stadium full of Americans chant, "I believe that we will win" was surprising and even inspiring. Being in Brazil to photograph it was truly incredible.