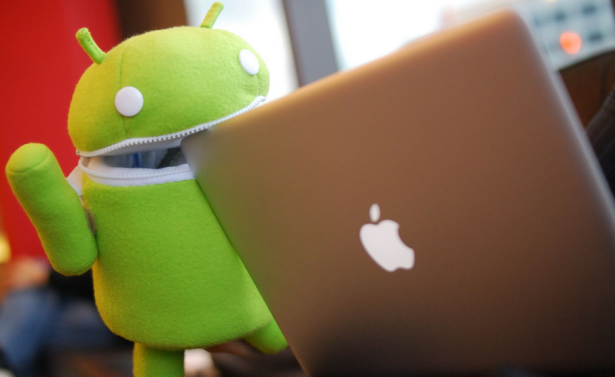 In the war between iOS and Android, there are a few things we know: iPhone users are big spenders, live in more affluent neighborhoods and are vastly outnumbered by their Android counterparts. But now, we also intimate knowledge of their reading habits, which shows us more about their personalities than anything we've seen so far.
Oyster, the Netflix for books, released a study of their readers this morning, comparing the reading habits of iOS users with the Android users that have signed up since their recent Android release and redesign. Oyster told Betabeat that they pulled from their entire user database for the study.
In terms of reading habits, Android users win points for being life of the party — or at least perpetually 14 years old. They're more likely to read comic books and books that were adapted into movies, and love classic young adult novels like The Giver. Android users seem to have found the digital equivalent of the discount book mountains at Costco.
iOS users, on the other hand, are twice as likely to read in private mode and their favorite book is How to Win Friends and Influence People, conjuring visions of megalomanics in black turtlenecks and circle shades who work in creative design.
Both sides of the OS war are interested in self-help and improvement, but their hearts are in very different places. Android users are 88 percent more likely to look for books on health and 62 percent more likely to look for spiritual subjects, while the leading interest for iOS users is seeking "influence."
iOS users turn out to be less committed readers, reading for shorter sessions than Android users, who read at a quicker pace and for longer periods of time. Then again, if the Android tendency is popular fiction, it's no wonder their eyes are dashing across the page.
All hope is not lost for the sorry souls of iOS readers, though. As it turns out, Apple (AAPL) fanatics can't resist a good love story, and are 15 percent more likely to enjoy a romance novel.