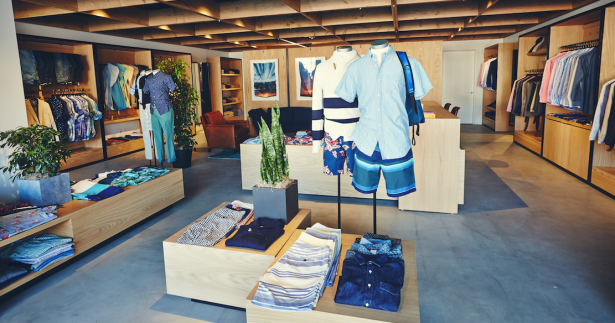 Bonobos closed their Series D funding this morning at $55 million, bringing their total VC investments over $127 million. This time around, the injection will be used for building out the online retailer's physical locations.
To the Cult of Disruption, opening physical stores may sound like innovation suicide, but the thing is, Bonobos stores don't actually sell anything. Instead, Bonobos' physical locations, which they call Guideshops, are just places where you can actually try clothes on, get a custom fit, and get a little TLC from an actual employee. Once customers know the fit, they're directed back online with a better sense of what they want.
This model for physical retail is gaining popularity among ecommerce brands who know that some people need to try before they buy.
"We've learned that brick and mortar isn't going away, but it is evolving into something more exciting," Bonobos CEO and Founder Andy Dunn said in a release.
Traditional brick and mortar stores require a lot of storage space and inventory, but Bonobos Guideshops get to stay pretty small, maxing out their size at around 1,500 square feet. Also, the "omni-channel" business model also gets people confident enough in the merchandise to shell out more on their orders — in store transactions for Bonobos are double the average online order.
All things considered, it's no wonder Nordstrom keeps giving Bonobos more and more cash to build out storefronts. After all, why pass up on a model that's still standing the test of time?