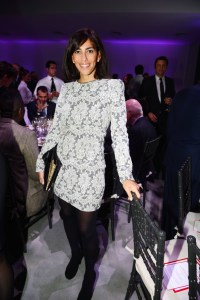 In the Spring, the Post reported that Rory Tahari, the former wife of fashion magnate Elie Tahari—and something of a fashion plate herself—was looking to decamp from a $6.9 million triplex in a townhouse on the Upper West Side, in favor of something with similar dimensions to the east. She was reportedly seen shopping a $9.5 million place on Park with a solarium (and AstroTurf!), but it appears that she wasn't ready to go quite that far east—or perhaps to drop quite so much coin? Ms. Tahari has opted instead for yet a third triplex at 930 Fifth Avenue, which she snagged for $7.35 million, according to city records.

There's no solarium here. (And certainly not two solariums; that would have been quite a find.) But Ms. Tahari's new place is quite a refined-looking piece of real estate. A "lacquered" family room and a formal, "book-lined" dining room occupy the bulk of the lower level, according to the listing held by Leila Stone of Sotheby's. And from there, you ascend via floating staircase to the living room, bar and library—just in case you didn't get enough reading in at dinner. In the quaint tradition of those who live in actual houses, the co-op's top floor is reserved mostly for sleeping quarters—two full bedrooms, plus a master suite with "oblique" Central Park views. (Oblique, of course, from the Greek, meaning: "really not very good at all.") Throughout, the lighting is impeccable and the wall coverings tasteful; there's hardwood and marble, stainless steel and all of the other yada yadas you'd expect in such a place.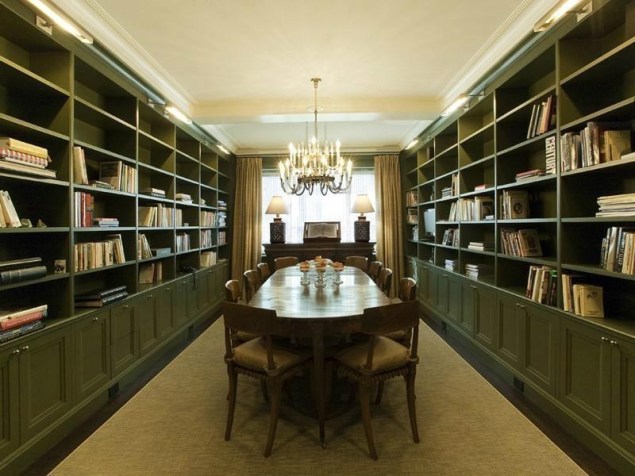 The sellers, Paul B. and Lauren B. Young, on Palace Gardens Terrace in London. (That's England, folks.) So it's no wonder that this "exciting" and "unusual" apartment "was modeled on a private residence" in that city. The Observer cannot help but think that a $7 million co-op modeled on a public residence would be a good deal less usual. But then again, no one would be much interested in that. In any event, the British are going! The British are going!