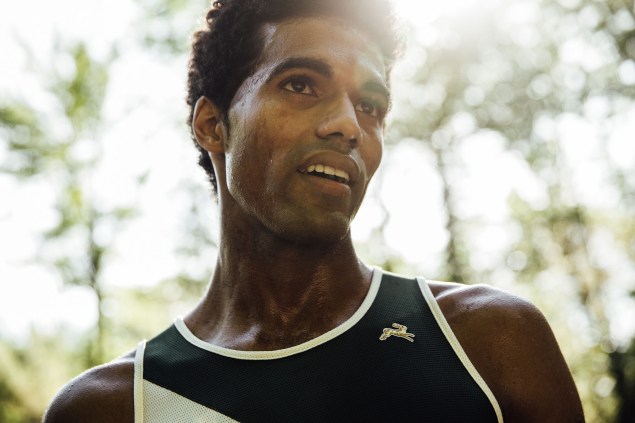 Tracksmith is a back-to-basics, Ivy League-inspired collection of sportswear, launching today (July 23rd). Offering an alternative to the slick fabrics and futuristic patterns of other sports brands, Tracksmith references the past in the coolest way.
"We are sticking with the classic 'old-school tie' colors. Racing green, burgundy, cream, with the occasional brighter color," Said founder and Yale runner Matt Taylor. Co-founder Luke Scheybeler cut his sporting chops on hip bike brand Rapha and both  men are dedicated to making Tracksmith the more sophisticated and functional cousin of your high school track team uniform.
Tracksmith, like Rag & Bone, American Apparel and the Olsen twins' The Row, is solely made in the U.S. The company is also working with a New England dress-shirt company to recreate that other locker room staple, the spike bag. "We collect all their scrap fabrics, drive them up to our factory, and piece them together so that no two bags are alike," Mr. Taylor described. "Every one has a completely unique look. Once in a while we get some combinations that we have to leave on the floor."
Completing the all-American theme is Tracksmith's Grayboy. Both Mr. Taylor's and Mr. Scheybeler collect vintage versions of the classic, cotton-rayon blend tee that was largely discontinued after the 1970s. The Tracksmith edition crafted from the same blended fabric will be your new favorite t-shirt that  wears in—not out—over time.
With prices ranging from $35-$90, Tracksmith is the sturdy, stylish answer to the prayers of preppy joggers everywhere.