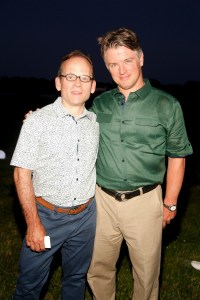 The duplex penthouse at 88 Central Park West, once the dwelling of Laurie Tisch, has had something of a tortured few years. Ms. Tisch departed in 2011 and, failing to sell the place to Sarah Jessica Parker and Matthew Broderick, employed a kind of divide and conquer strategy, ceding a portion on the ninth floor for $15.5 million to private equity honcho Jeffrey Gates and his partner Richard Moran, who lived at the time on the sixth floor, and a 10th-floor space to Michael and Veronica Stubbs, who already had a place next door. (Mr. Stubbs is also an investor, albeit a retired one.)
Having listed the units, 10N and 10W, both separately and together—and with a few different brokers—the Stubbs have dispatched the pair for a total of $22.95 million, according to city records, $1.45 million more than the asking price of their combined listing. The co-ops appear to have sold to distinct buyers, though there's been some speculation to the contrary.
What is certain is that Mssrs. Gates and Moran are the proud new owners of 10W, a jewel in the building's upper deck that they came by for $8.16 million. (The other unit's nominal buyer, and spender of $14.79 million, was the Brentmore 2014 Revocable Trust.) Recently renovated, the combined space is hardly threadbare, but the new owners will likely want to do something about the fructiferously-patterned wallpaper in the kitchen, and probably the bathrooms, too, which are perhaps not quite as opulent as what you might find, oh, say … here, for example. The apartment's adherence to the classics is not all bad, though.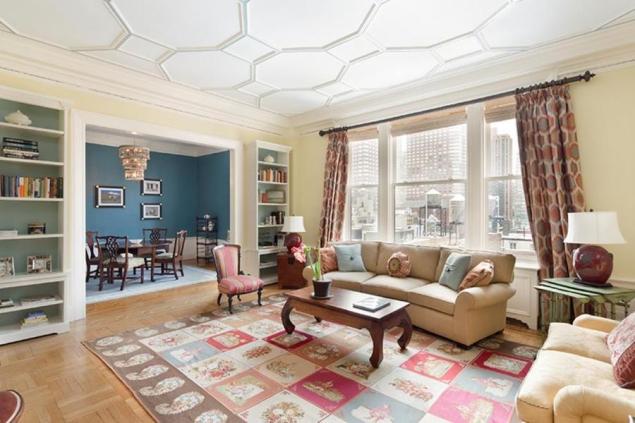 There are generous, nay—sumptuous!—helpings of molding and parquet, ceilings honeycombed with white trim and walls in creamy blue, yellow and deep red. With 48 feet of frontage on Central Park and 5,500 interior square-feet, Mr. Gates and Mr. Moran, if indeed they are the buyers—the contracts for the units were, after all, signed the same day—might go days without seeing each other at all. Even if they didn't already have that other four-bedroom spread.