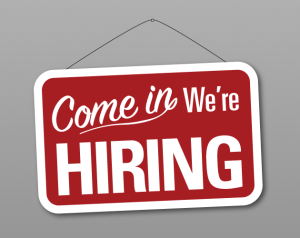 It's a Friday in July and news is so slow that a poster of a missing pregnant tarantula in Park Slope is vying for popularity with LeBron James' announcement that he's moving to Cleveland to play basketball. The day is half over (unless you work in book publishing, in which case, go home and enjoy the small but not insubstantial perk that is summer Fridays), but lets face it: Not much is going to get done today.
So what better time to find out who got a new job this week?
Digiday's Josh Sternberg is going to The Washington Post, where he will be a content strategist at the news organization's brand studio. What does that mean? "He will guide the development of multiplatform branded content concepts tailored for The Post's unique audience of opinion leaders and decision makers. Based in The Post's New York office, he will also oversee a network of writers, producers, videographers and interactive graphic designers to ensure The Post's Brand Studio delivers exciting and engaging branded content solutions," The Washington Post announced yesterday.
The New York Times poached tech reporter Katie Rosman from The Wall Street Journal. Ms. Rosman will join the Gray Lady's Styles section, so start sending her tips on whatever is happening in Brooklyn. "I will be joining the staff of the @nytimes later this summer as an editor and columnist for SundayStyles!" Ms. Rosman tweeted yesterday.
New Yorker web copy editor Daniel Fromson is also going over to the Times, where he will "help edit Op-Ed and Sunday Review at the Times. A big thank you to my TNY colleagues," he tweeted today. Mr. Fromson, whose Twitter profile identifies him as an "enemy of omitted Oxford commas" is going in with his eyes open to Times policy on the hotly debated punctuation mark. "(NB: Fully aware that I will have to revise my stance on serial commas)," he wrote on Twitter.
It's Asawin Suebsaeng's last day at Mother Jones. Mr. Suebsaeng is leaving for The Daily Beast, where he will start later this month as "deputy social media editor, covering same stuff i do now," he announced on Twitter.
"At the end of the month, I'll be joining BuzzFeed @Fwd as their newest tech reporter! Super excited to join Buzzfeed and learn a new beat," Capital New York media reporter Johana Bhuiyan tweeted earlier this week. Related: Capital New York is looking to hire a media reporter.
Amina Akhtar is going to theFashionSpot, where she will become the editorial director, AdWeek reported. Ms. Akhtar was the executive editor of Elle.com until she was laid off last year.
And as we reported earlier this week, Julia Cheiffetz is leaving Amazon Publishing and Alexis Madrigal got a promotion at TheAtlantic.com.
Did more people get new jobs this week? Sure, probably. This isn't a complete list, because, well, it's a Friday afternoon in the summer and we can't think of everyone. Tell us who we left out!
Oh, and don't forget, there are a bunch of tech-savvy people out there, just waiting to be poached away.