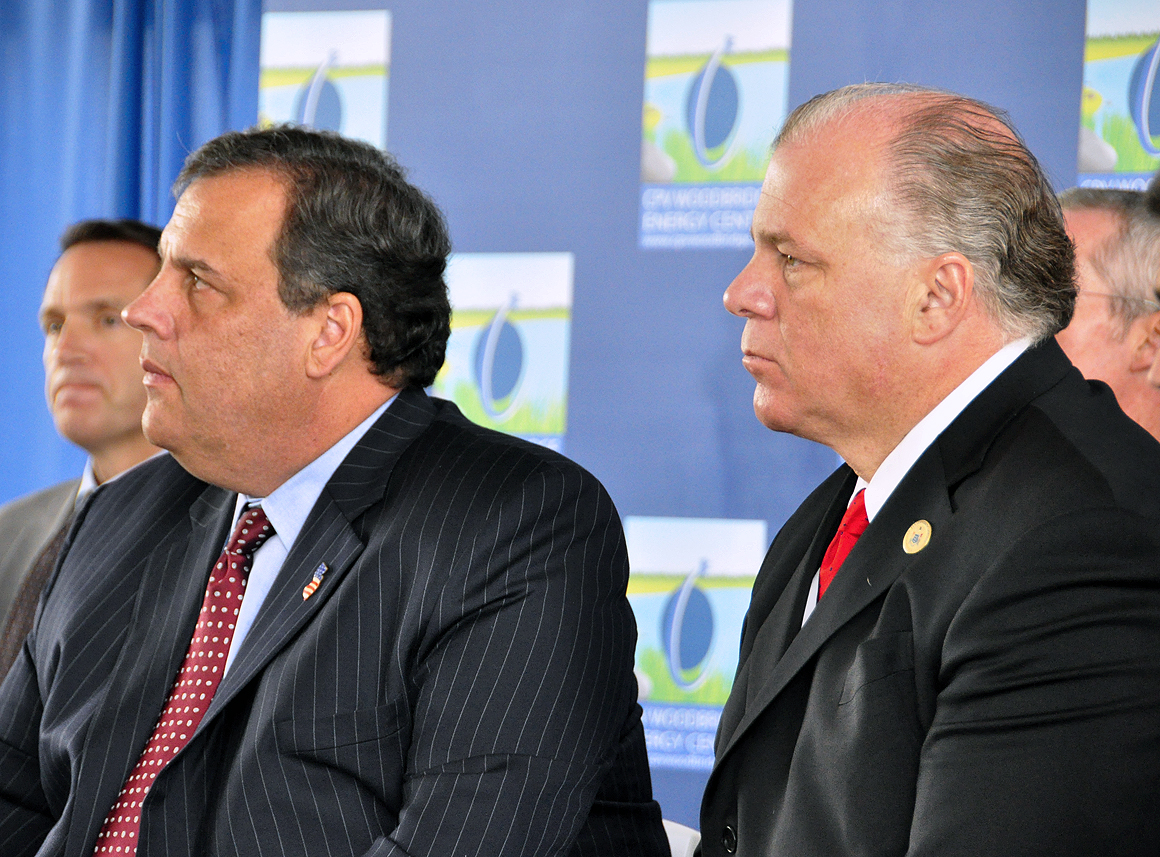 You could almost hear the sound of the surfboard getting waxed through grunted off-the-record obscenities by a lawmaker forced to take a reporter's call in the lead-up to Thursday's special session.
Irritated by Gov. Chris Christie's mid-national stride demand to reconvene the legislature for a special session, sandwiching outrage ahead of a scheduled campaign stop in New Hampshire, the source went on a tangent about how he felt subservient to the governor's national ambition as Christie does some polishing of his own: his image as a get-tough-on-crime nascent presidential candidate.
"We're going to go in, he's going to give a national speech aimed at Iowa – or New Hampshire – and we're not going to pass bail reform," groused the lower house lawmaker. "And we're going to go home, having done nothing more than contribute to his live shot."
The source further complained about the deal-making between Senate President Steve Sweeney (D-3) and Christie, which this week left Speaker Vinny Prieto (D-32) once again with his nose pressed against the window – apparently reluctant to get in this time.
A Senate Majority source, however, noted that the legislation emanated not from a deal, but a joint commission where the chief justice called for reforms.
Sweetening efforts are ongoing right now but as for what's on the table, "Any urban legislature would be nuts to vote for that," said the source, amid a raft of South Jersey allies – Assemblyman Troy Singleton (D-7), Camden Mayor Dana Redd, and Bishop Reginald Jackson among them – publicly declaring their support for the bail reform package engineered by Sweeney confidant state Sen. Donald Norcross (D-5), brother of South Jersey Democratic leader George Norcross III.
The package is comprised of two bills:
SCR-128/ACR-177, a constitutional amendment, eliminates New Jersey's constitutional guarantee of bail to all defendants and gives judges the ability to detain violent offenders.
S-946/A-1910, allows judges to use discretion in releasing low-level, predominately non-violent offenders who would likely not be in jail if they could afford monetary bail. The average jail-stay for New Jersey accused or charged individuals is currently over nine months before release.
This morning, two hours before a Christie-scheduled press statement re-proclaiming his backing fro the reform, another South Jersey Democrat re-affirmed his own support amid ongoing murmurs of lower chamber reluctance.
"It is a sad fact that taxpayers are spending millions a year because non-violent offenders are stuck in jail due to a broken system,' said Assemblyman Vince Mazzeo (D-2). "Our current structure allows the privileged to go free and requires those less fortunate to sit in jail for months on end for low-level non-violent offenses. I'm proud to be the prime sponsor of this constitutional amendment to fix this long-overdue injustice."
Kicked around a legislative black caucus meeting last week, the bill nixing bail for violent offenders received little love, the source said.
As for the Singleton-Redd declarations, "It just re-entrenches the idea that this is a South Jersey-Christie deal," a second source told PolitickerNJ.
Last night, an email blast from the New Jersey State Association of Chiefs of Police went out referring to the bill and identifying "some provisions that our Association have identified as potentially having a negative impact on the administration of police departments in our state. It is for this reason that we are opposed to the bill as written."
"We support the concept of preventative detention," wrote Chief Rick Bergquist, NJSACOP Public Policy & Legislative Committee chair. "However, the companion legislation causes every person charged on an arrest warrant to be detained, transported to the county jail and then to be held for a period not to exceed 48 hours after they arrive at the county jail to receive a risk assessment. Public safety and our departments cannot afford the resources to accomplish this goal.
"Officers would be removed from patrol duty to transport detainees on a regular basis and our local holding facilities would become quickly overrun with defendants who await transport to the county jail, requiring more officers to be removed from patrol duty and put into an administrative capacity. With our police budgets already stretched thin, we do not have the resources to provide for the infrastructure of this bill."
Assemblyman Gary Schaer (D-36), chair of the Budget Committee, said he would like to see the bills in the package combined into one bill to avoid Christie vetoing A-1910 and embracing the tough-on-crime ACR-177.
The veteran Democratic lawmaker said he is unsure about whether his house will actually vote on the matter tomorrow.
But in addition to his belief that Prieto right now is talking to Sweeney about the package and examining the possibility for a compromise, the one thing of which Schaer's dead certain is that "the governor wants to give himself another notch in his presidential belt."