When Alec Diacou bought two large houses in Riverdale in 2004 with the plan to restore and sell them, all signals indicated it was a sound move. Home sales were going strong and he even had to bid for one of them. A self-taught contractor who had moved to Riverdale four years earlier after retiring from Wall Street, he'd already rehabbed a number of properties (in Riverdale and the tri-state area), which he ended up selling with relative ease. "Riverdale has boomed in recent years," The New York Times reported the following year, "with new residents moving in and real estate prices rising sharply."
But Mr. Diacou's pair of houses, both built in the 1920s, needed much more extensive renovations than he'd anticipated, and by the time he got the first one ready to put on the market, an exquisite Tudor on Delafield Avenue in Fieldston, the winds of the economy had started to shift south, followed by the crash that sent home values plummeting. 
When he finished rehabbing the second in 2009, a French provincial stone castle designed by Frank Forster, the recession was in full swing, emboldening some buyers to skip the niceties of negotiation. "No matter how low the asking price was, which I'd already adjusted," he said, "they thought it should be half."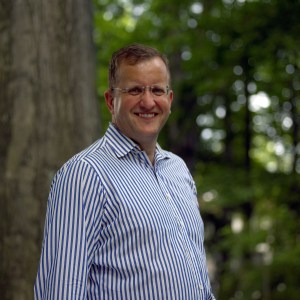 A few years later, the real estate market bounced back with a vengeance, and now in Manhattan and parts of Brooklyn and Queens, bidding wars and sky-high prices are the norm. But not so in the high-end niche in Riverdale, where sellers in Fieldston and the Estate area, Riverdale's two poshest neighborhoods, have not shared in this euphoria. From 2009 to 2013, there have been 30 percent fewer sales of properties in the $1-million-plus range than the five years prior to that, according to the New York City Department of Finance. 
As a result, there are currently at least several dozen listings of such homes that have been languishing for six months or more, like a mansion on Iselin Avenue that has been on the market for over four years. Despite the fact that many of these properties offer a greater bang for your buck than what you'd get just a short distance away in Manhattan, where a property listed on Friday might have three offers by Monday, the slump continues.
So why hasn't Riverdale been buoyed by the sizzling markets of its neighbors?
"We tend to look at housing markets in general as one big homogenous grouping," said Jonathan Miller, a real estate appraiser and consultant. "When prices are up here, they must be up there," he continued, summarizing this line of thinking. "There's not a lot of nuance. The nuance is discovered when the property sits for a long time and doesn't move."
According to Mr. Miller, one of the main reasons why a property may go unsold for a long time is simply because its pricing is out of sync with the market. Homeowners, he explained, tend to see things through rosier lenses when they are reading headlines about record-setting performances, what he called "a housing version of the wealth effect," in which the buying frenzy nearby seems like it should logically spill over, especially on the higher end of the housing spectrum.
One veteran Riverdale broker who specializes in such properties, who did not want to be identified, called the slowdown "a lingering consequence of the economic downturn." However, she disagreed with Mr. Miller's assessment that out-of-sync pricing influenced by neighboring markets was to blame. She argued that the vast majority of sellers follow the lead of past sales of comparable Riverdale homes—"what they know historically." (Though she did say there are always a few who might look to Manhattan). "None of my properties have an asking price that's firm," she said. "There's always room for negotiation and the seller always says, 'bring me an offer.'"
She added that over the last few years some potential buyers have decided to rent the expensive homes rather than purchase, which suggests greater caution. "In other years," she continued, "I would say they might've bought the property and not thought about renting."
From her view on the ground today, things have been picking up and more prospective buyers have been coming around to look. However, the latest sales data for Riverdale does not indicate that anything has changed—in the first six months of 2014, only about half the number of properties going for over $1 million were sold compared to the same time period in 2005 (Though it's possible there is a lag in sales data). 
Another Riverdale homeowner, who requested that her name not be used, confronted this challenge when she put her traditional colonial home in the Estate area up for sale in April, asking $2.3 million, a price recommended by her broker.
With enough rooms to satisfy the Brady Bunch, a landscaped garden and a large yard adjacent to a public stretch of woods, the house, built in the 1950s, appears to be in good condition and she expects that eventually it will catch the right buyer's eye. "I'm hoping someone can come in and do it to their own taste," she said.
But so far, only a handful of people have come by. "I really thought that there would be a bit more interest in it," she said, sitting in her living room on a recent afternoon. "I would've thought that at least someone would have made an offer. But nothing—no offers, no comments, no nothing." Meanwhile, an acquaintance in Hastings, a mere 10-minute drive away in Westchester, recently told her of bidding wars there. 
A native of the area, she said Riverdale is not getting the attention it deserves, harking back to a time not long ago when people were lining up to buy homes there. She recently reduced the price by $100,000 at the suggestion of her broker, in whom she has faith.
"There's a lack of correct perception about what Riverdale's about," said another longtime Riverdale real estate agent, Susan Goldy. She blames the erroneous idea/belief that it's far from Manhattan, despite its proximity and easy access to public transportation. The quality of the public schools is good, she said, citing one of its many pluses, not to mention those elite private hilltop schools, and compared to its more urban counterparts, "It's a beautiful, idyllic residential area," she said. "It's highly desirable, but some people just don't recognize the convenience that it has."
She did acknowledge that because of its suburban feel, shopping and nightlife are not what you'd find in Manhattan and Brooklyn. But unlike those "sellers' markets," opportunity is ripe. "All the people who are now saying, 'I should've purchased in Brooklyn eight years ago,' will be saying it about Riverdale," she predicted. 
That is little consolation to homeowners like Mr. Diacou, whose two meticulously restored Fieldston homes have been sitting for longer than he'd care to think about. He has tried to be as flexible as possible about the price, and was even willing to take a loss during the height of the recession. His aim now is to break even and move on. The current prices—$3.3 million for the Tudor and $3.55 million for the castle—include what he paid for each plus the $1.5 million he spent to restore each. (Though that may seem extravagant, he insisted that he did all he could to keep costs down short of skimping.)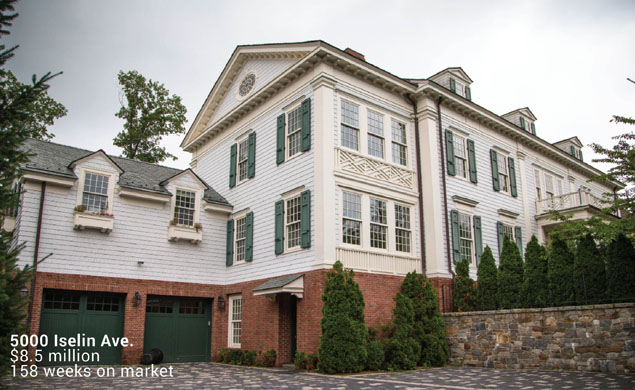 ***
Mr. Diacou has observed two varieties of buyers: "The type who comes up and assumes every house is the same and can't understand why the price is higher," he said, "and then those with 'Manhattan sensibilities,' who understand added value and come here and immediately recognize all the work I put into it." But those buyers, he added, often can't get loans because "the banks aren't lending for jumbo mortgages—that's really the problem."
On a recent afternoon, giving a tour of the 11-room Tudor where he has been living, one of the more majestic homes on his quiet, leafy street that seems more Scarsdale than New York City, Mr. Diacou, 59, explained why what he thought would be at most a one-year job took over twice as long. "It was dilapidated, waterlogged and termite infested," he said. He had to tear apart nearly every wall "to the rafters" to install new copper pipes and rewire everything as well as upgrade all the amenities for the 21st-century. 
"I asked myself, 'what would I want in this house for the next 30 years?'" he said. "Real estate agents sometimes lead people to believe that $50,000 might be enough to fix up a house," he continued, "but that only covers paint and plaster. The truth is, these old houses need a lot more if you want to do it right. How do you replace corroded plumbing pipes without tearing down the walls?"
He gave the same treatment to the 10-room castle up the street, which sits on a half-acre of land. Two buyers were quite taken with it, both from Westchester, where property taxes are more than four times higher than the tax he pays on his houses ($16,000 and $17,000, for the Tudor and the castle, respectively). But alas, for personal reasons, they had to put off a purchase, for now at least. Mr. Diacou expressed confidence that there are others like them, what he called, "people who understand what value is."
In this second act of his life, Mr. Diacou gets great satisfaction out of restoring historic Bronx homes, the "diamonds in the rough," and is also very active in the community. He started Yes the Bronx, a nonprofit to rebrand the borough, sits on the board of Riverdale Senior Services and recently helped bring a charter school to an underserved part of the borough. With his roots firmly planted, he's proud of his adopted home. "The Bronx is beautiful," he said. "It's 27 percent parkland, it's literally bucolic." 
Perhaps just a victim of timing and the ruthlessness of the market, he never anticipated all the difficulty he's been up against. Riverdale's slump doesn't make any sense to him. His wife, Suzi Arensberg, is also perplexed. 
"Brooklyn and Manhattan are sold out," she said, standing in the kitchen. "Why don't they come 15 minutes up the highway?"