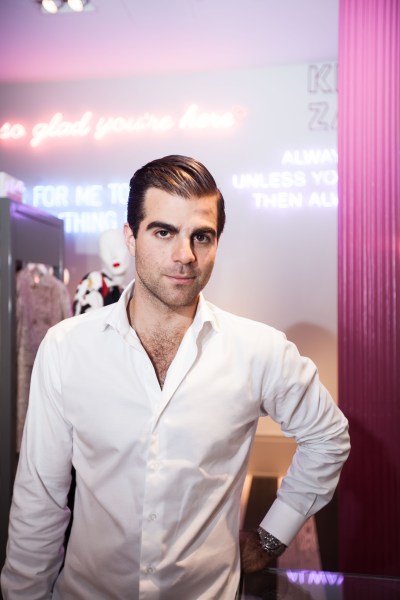 Haim Medine is used to playing Iphone photographer for sister Leandra and fans of her popular style website Man Repeller, but now the oldest Medine is carving his own path in the fashion industry with new jewelry brand Khai Khai.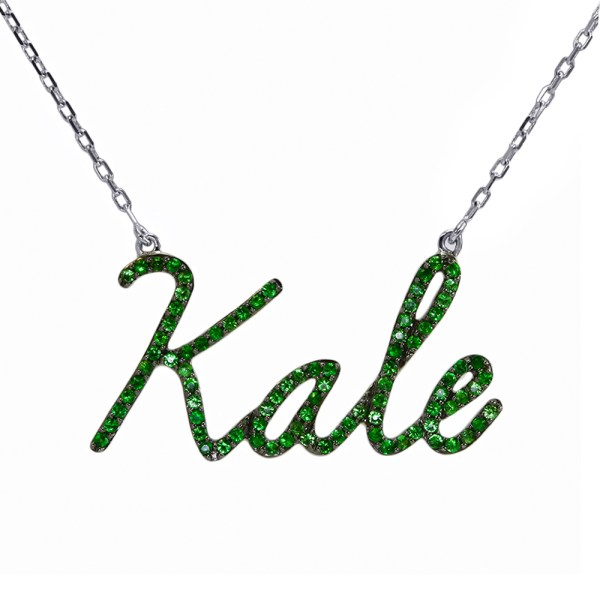 Named for his childhood moniker and like Medine himself, Khai Khai is cool, slightly edgy and very "downtown" (a noun-cum-adjective he uses to describe the jewelry). Medine fuses a level of seriousness, particularly in materials and craft, with irreverence in design. Taking a nod from pop culture and social media, 18-karat gold rings spell out Instagram hashtags like YOLO and FOMO and are set with stunning pave diamonds. There's also an homage to the leafy green of the moment – a white gold charm necklace that reads "kale," in luxurious, bright green tsavorite garnets. Less cheeky pieces include black diamond zig-zag pendants, serpent shaped rings that slither up the finger and petite studded star and moon earrings.
"I'm definitely doing something more radical in appearance, but sophisticated and delicate," Medine said one morning at groovy boutique Kirna Zabete, one of the New York retailers stocking Khai Khai. "It's fine jewelry but it's geared towards a younger, more hip kind of girl."
The introduction of Khai Khai marks Medine's inevitable inclusion in the family business. A graduate of George Washington University, Medine, 27, stretched his wings in real estate-finance before returning to the nest. His family operates a holding company that produces fine jewelry as well as mass-market pieces for wholesale stores. It was his European parents who also gave him, Leandra and two younger brothers an old world appreciation for beautiful, tailored clothing they then applied to their adult lives. "Our mom grew up in Milan and effectively taught us everything we know while my dad, from Turkey, has been championing red pants since long before they were called 'Nantucket' red," said Leandra.
Medine recalled going on shopping trips in the south of France, where the popular store IKKS would shut down so his family could load up on cashmere for the winters back in Manhattan. "I remember feeling so uncomfortable in these itchy sweaters they made me wear, but both my mom and dad were so insistent on us looking good," he said. While his parents don't always approve of his penchant for Acne jeans, plain white button downs and street style sneakers (read: downtown), they unknowingly created formidable style stars out of their first two children.
With Khai Khai, Medine is charting his own course in the industry, one that has already embraced his sister wholeheartedly. But Leandra won't take any credit for helping him with the line, only unintentionally promoting it in her A-list circle.
"I was wearing a piece from the Khai Khai zodiac collection and a friend of mine who is a womenswear designer said, "Everyone is wearing those, who makes it?'" said Leandra. "My hope is that upon first glance, everyone will know that it's Khai Khai. I would also really like to see him get married to a nice girl. I am in the market for a sister."