The Bachelorette is so good, it's frustrating that we have to cap it off at a measly two hours per week. That's why each Tuesday, we'll be having a Bachelorette morning-after rose ceremony to celebrate the people, places and moments that really made the previous night's episode shine.

A rose to Ashley and JP, who come on the show to talk about their soon-to-be-birthed baby. Despite having been brainwashed by ABC into becoming the most irritating, cheesy couple of all time ("Happy wife, happy life!" Ashley squeals gleefully, her pregnant belly bouncing), they provide the Bachelor/Bachelorette franchise with one of the main things it needs to stay alive: legitimacy. Did you know the Biggest Loser has produced more successful couples than this hunk o' junk show? ABC needs people like Ashley and JP to convince people their show actually works—to confirm its magical powers—and also because they're probably tired of hauling out Trista and Ryan, who are, according to my best estimation, now 85.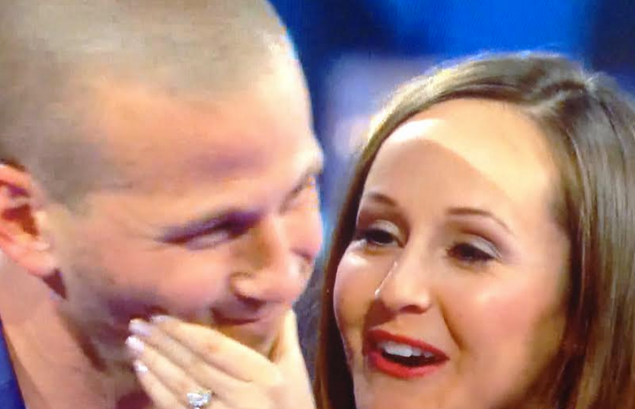 A rose to Chris Harrison, who always has to remind us that he's friends with the Bachelor/Bachelorette contestants ~outside of work~. "I've said this to you guys personally before, but congratulations," he says when Ashley and JP sit down.

A rose to Greg, the ultrasound technician ABC somehow recruited to come on the show and determine the sex of Ashley and JP's baby. Extra roses to the facial expressions he made as he gazes into the depths of Ashley's uterus: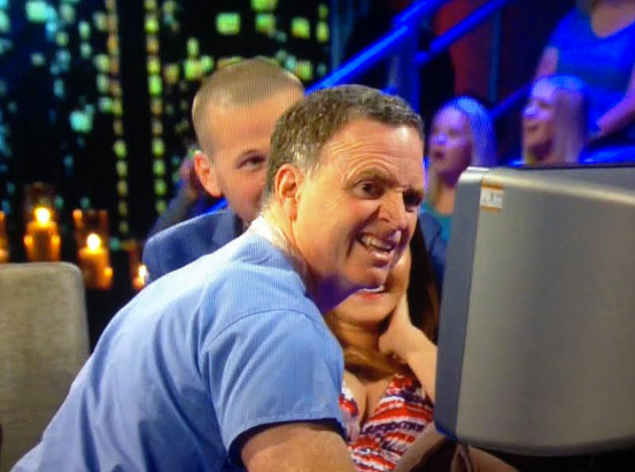 A rose to Andi, who at this point is probably crying backstage and binge-eating green room éclairs because everyone's talking about Ashley and JP and not about her.

A rose to ABC, who aired this cute photo of me and my friends partying last weekend:

Just kidding—it's the preview for Bachelor in Paradise! Roses to everyone involved in making this show, because I've never, in all my years, been more excited for a television event than I am for this one. Cody and Michelle Money get it on, you guys! That officially means there are NO RULES.

No roses to Andrew, who literally had WEEKS to figure out how to come on the show and convince everyone he's not a racist, and yet manages to mix up the two black contestants' names within five minutes of the conversation starting. Then he uses this fabulous argument to prove he never called Ron and Marquel "blackies": "If I were really racist, would I admit to it? Probably." In other words, since he's not admitting to it, that obviously makes him not a racist. Cool, cool.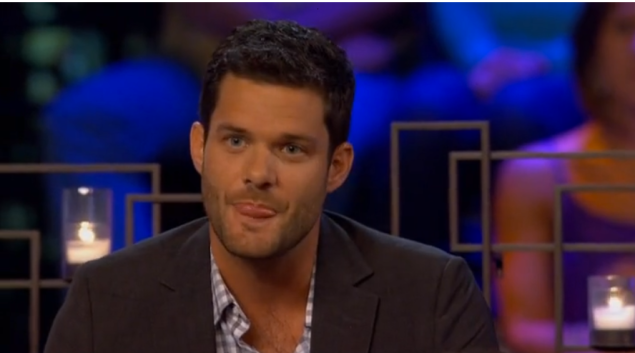 A rose to ABC's high-tech investigative reporting: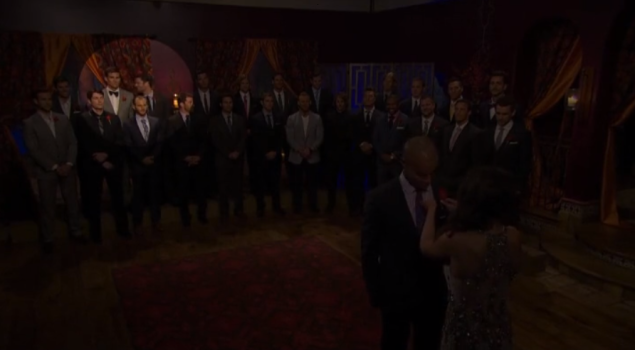 A rose goes to Marcus, who gets a turn in the hot seat once the show remembers that it's not actually supposed to be exclusively covering sonogram reveals and previews for Bachelor In Paradise. The poor boy has one of the saddest clip packages ever to grace the show, in which he waffles between "I shouldn't have told her I loved her" and "I feel like she could be my soulmate." Yeesh.
Harrison asks Marcus, just like he asks every other Bachelor In Paradise cast member in the studio, "Do you think you could … find love in paradise?" YEEEEEEEAAAAAAAAAH.

Sigh. A rose goes to that poor girl who bought her romper in size extra small instead of regular small and then tried to date Chris. Harrison, that beautiful little busybody, makes them go on a speed date during the commercial break that they air and it looks pretty Britney and Kevin: Chaotic with all these PAs running around and Harrison sitting right there eavesdropping while they're trying to get to know each other. She writes down her phone number on a Post-It for him, so I guess he won't be the next Bachelor? JK, everyone knows he's going to be the next Bachelor. Even Andi knows, and was shilling accordingly.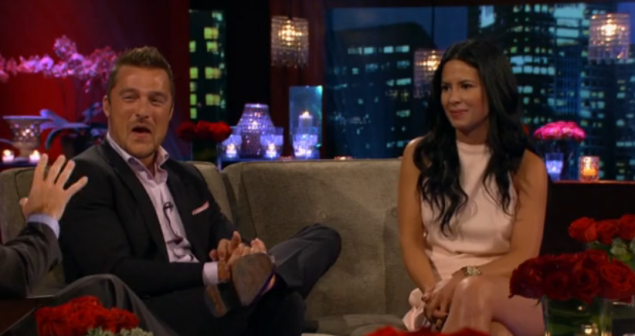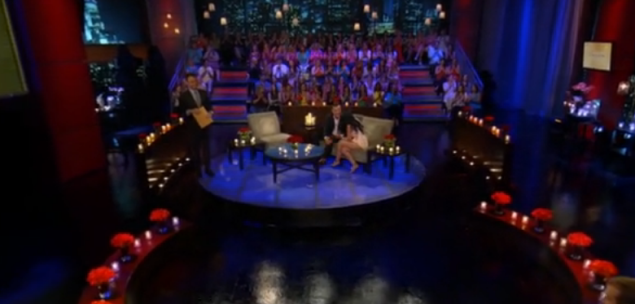 A rose goes to Harrison for screaming "Daddy's got some!" when pulling out the lie detector results from the group date that almost caused Josh a coronary event. Infinity negative roses to Andi, who deprives us of the pleasure of knowing which two lies Josh told during the test. I don't know about anyone else, but that makes me certain that she picked him and doesn't want to be embarrassed. It's not about what you want, Andi!

Finally, a million more roses to Harrison for doggedly plugging Bachelor In Paradise every chance he got. Get that working vacation, you deserve it!