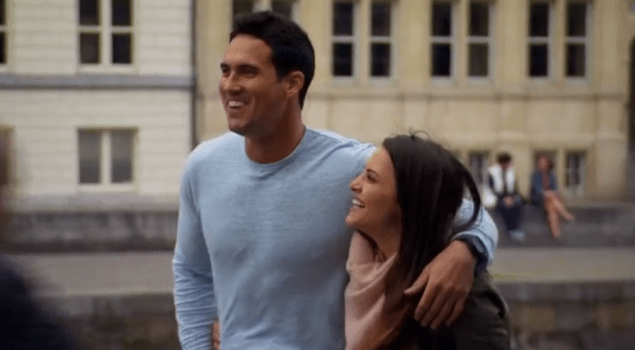 The Bachelorette is so good, it's frustrating that we have to cap it off at a measly two hours per week. That's why each Tuesday, we'll be having a Bachelorette morning-after rose ceremony to celebrate the people, places and moments that really made the previous night's episode shine.


A rose to Brussels, the next European city unfortunate enough to play host to Andi Dorfman and her motley band of bros. "It's definitely a hustle bustle city and then you see the cows around," Andi says, noting how Brussels has both old and new elements — an idea she undoubtedly found on the opening page of a Belgian travel guide lent to her by Chris Harrison. Interestingly, she doesn't say that Brussels is the perfect place to find love. Sucks to suck, Brussels.

A rose to the guys' outfits when they arrive in Brussels, which are very European-looking and most definitely weren't in their suitcases when they first arrived at the Bachelorette mansion. Which leads us to a pertinent question: why aren't we seeing more footage of the boys' shopping outings? The next episode should feature a video montage of Farmer Chris and Marcus coming in and out of a dressing room while Brian and Dylan sit on a couch and rate their outfits with scorecards. Just a thought.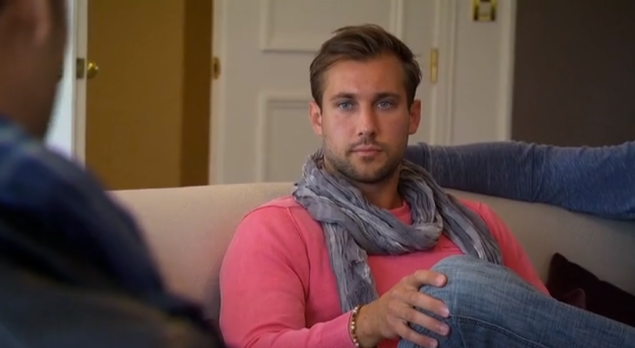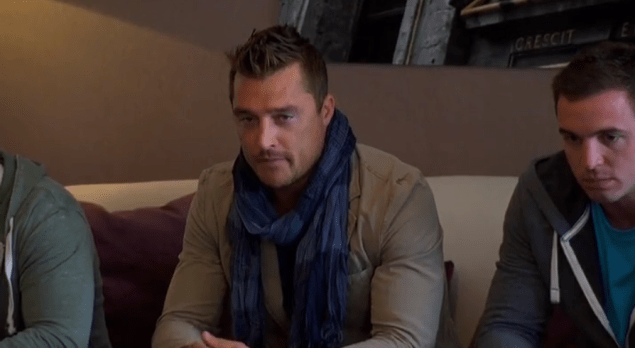 No roses to the people in charge of planning the dates on this season. Where are the Ogo balls? The hot tub boats? The spelunking, dammit?! There hasn't even been a dreaded two-on-one date! Instead, all we get is Andi wandering aimlessly around a city, sampling uninteresting local delicacies and giving her date robotic history lessons. All the roses to my (Jordyn's) dad, who was watching the show in Toronto and sent me this text during Andi's one-on-one date with Marcus: "On Marcus date. So bored I want to wax my floors instead." Also, this text: "I think I'm no longer watching this show for the right reasons."

A rose to Marcus, who uses dinnertime on his one-on-one date to open up to Andi about his father's absence from his life, as well as the violent abuse he endured as a child at the hands of his mother.

A rose to Andi, who offers a few kind words of support, but mostly just responds like this: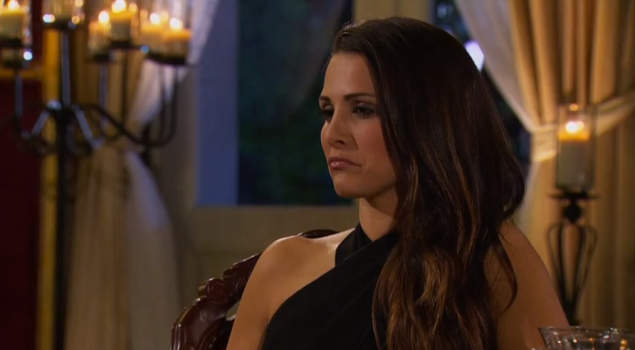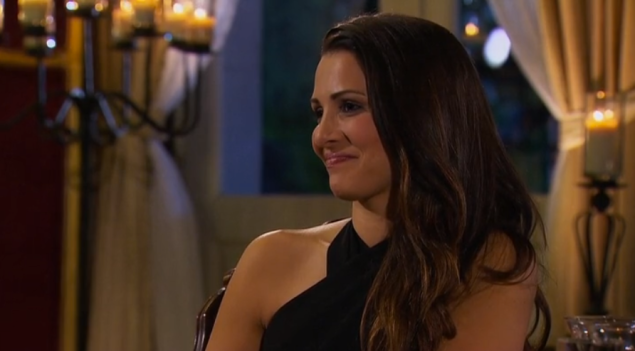 Marcus is still into her, though. He thinks she's his soul-mate, he tells the camera.

A rose to Nick, who exposes the gaping security flaws in their Brussels hotel when he goes to the front desk, says he's forgotten his room key, and that it's booked under his wife Andi Dorfman's name. He then manages to procure Andi's room number, and takes her out for a late-night stroll following her date with Marcus. To the Bachelorette layperson, this might look like a romantic gesture, proof that Nick has finally become a ~believer~, but we begin to worry that Nick might have sociopathic, I-want-to-cut-off-your-skin-and-wear-it-as-a-sign-of-my-love-for-you tendencies.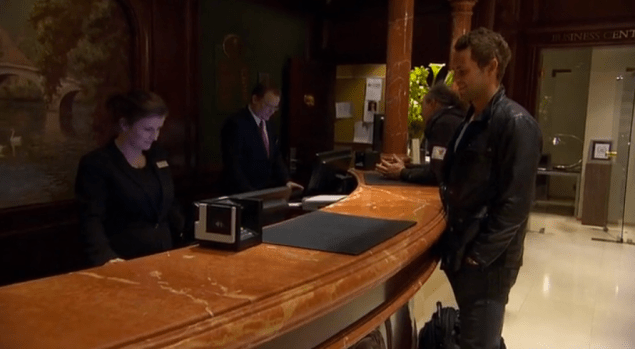 A rose to Nick's little black leather jacket, which is basically his super-villain cape. It reminds me of the sixth Harry Potter movie, when Draco Malfoy started wearing those creepy power suits whenever he was up to no good.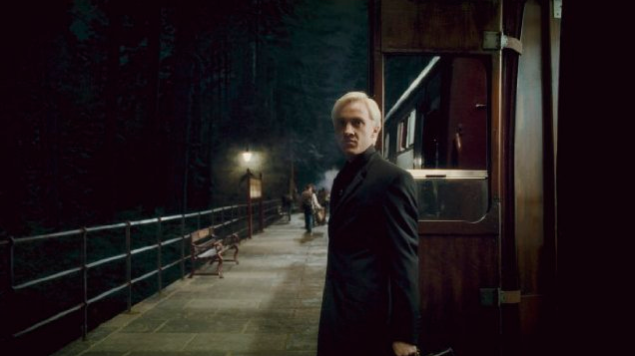 A rose to the goose parade, clearly a thinly-veiled metaphor for this entire season of the Bachelorette. Bravo, ABC, bravo.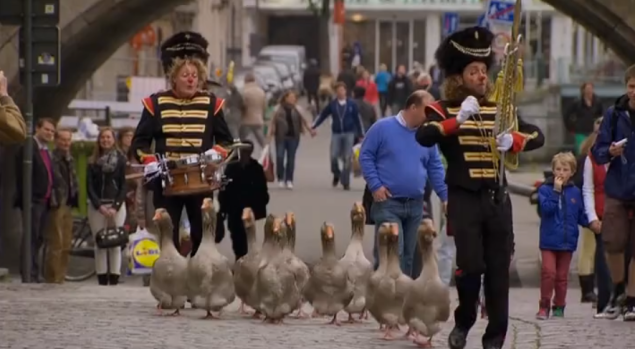 A rose to Josh, who obviously has genuine feelings for Andi but just isn't as good at verbally expressing them as the other guys are. Desperate for the guys to profess their love before hometown dates, Andi psychotically grills Josh on their one-on-one date in Ghent, to the point where she's asking him something along the lines of, "If we go to your hometown, please tell me the exact words you will say when your family asks you how you feel about me." When Josh finally admits he's falling in love with her, Andi acts sooooo surprised, even though she literally spend the past seven hours attempting to wring the words out of Josh's Botox-injected head.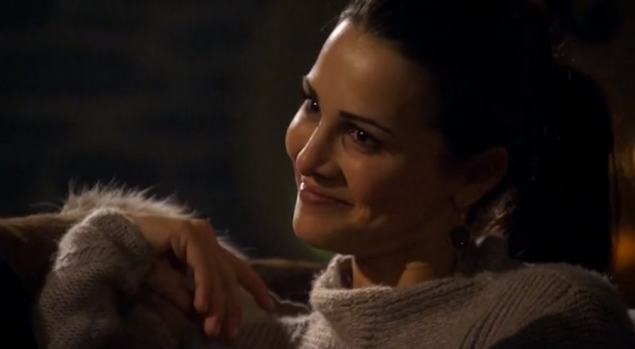 A

rose to Farmer Chris, who had a late surge last night with his totally impromptu, "Oh, let me help you throw this pot" Ghost moment with Andi. Andi was loving it, as well as the sight of Farmer Chris in a denim shirt, because she is hella basic. Unfortunately, the country setting just made me nostalgic for the dates in Ali Fedotowsky's season, like the one where they made the guys cover themselves in oil and wrestle each other in a yard order to get a date. Those were the days.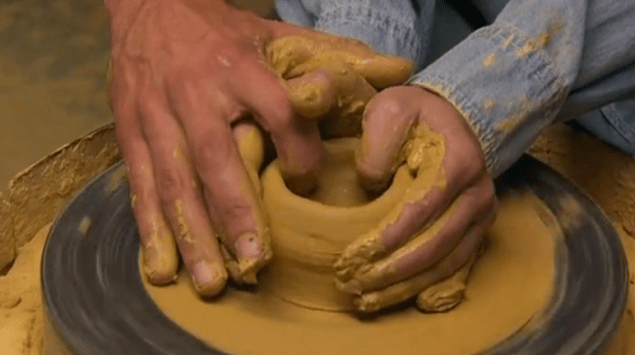 Speaking of clothes, a rose to Brian, who wore a gray sweatshirt that was way too casual for a date but would be a perfect addition to my loungewear collection. Brian, who were you wearing?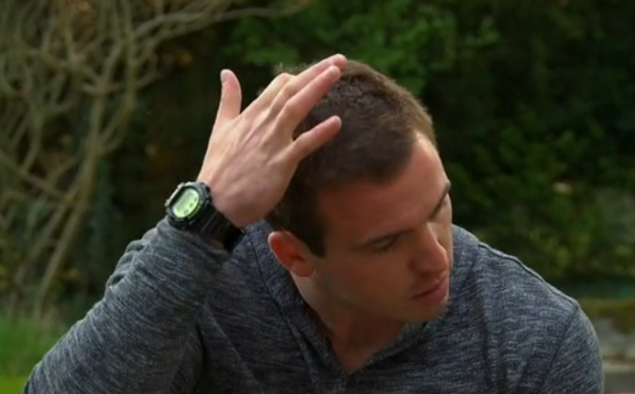 Still not done with clothes! A rose goes to Nick, whose tiny scarf and popped-collar blazer seem as contrived as his shy, bumbling affect with Andi. Is Nick a sociopath? Is he a scholar of The Bachelorette? Does he want to win Andi's heart…OR JUST TO WIN? I don't know what to believe anymore. I was all aboard the Nick train until he started turning his shambling charm on and off like a faucet. Looking forward to next week's hometown date, when Nick love bombs Andi with affection and promises of marriage while putting out an actual hit on the other three remaining guys.

A rose goes to the bottle of red wine the boyz were sipping on back at the hotel after Nick got the group date rose, which guarantees that he will get a hometown date and had the side effect of sending the other guys back to the hotel so that Nick and Andi could hang out some more (adding insult to injury after Nick basically engineered a one-on-one for himself by sneaking into Andi's hotel room earlier. I can't help it, I still respect the hustle!). As every sommelier knows, wine pairs beautifully with shit talking, and the boys quickly concluded that not only was Nick a fraud, he might actually be the devil incarnate. (A rose also goes to Josh for sowing the seeds of discontent and then staying quiet, letting the other dudes get riled up. Well played.)

A whole bouquet of roses for the awkward silence that greeted Nick when he returned to the hotel room, interrupting the wine party. "COUGH! COUGH! COUGH! THROAT CLEARING!" – Josh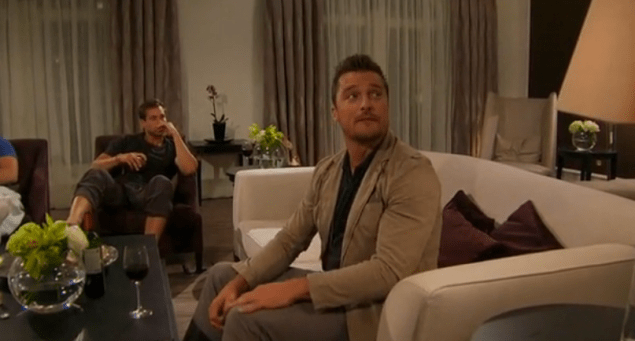 A rose goes to all the guys who, after Josh accused Nick of "studying" every season, engaged in a contest to prove that they knew the least about the show before agreeing to appear on it. Come on. Do you think that Andi wants to hear that y'aaaall wandered in off the street? Staaaaahp. She wants to hear that you all came for her! This will probably only make her like Nick more! You guys are doing it wrong!

A rose goes to Andi's horrible rose ceremony dress, which I think she may have borrowed from Kris Jenner. It made her look about 1,000 years old. The slit didn't help.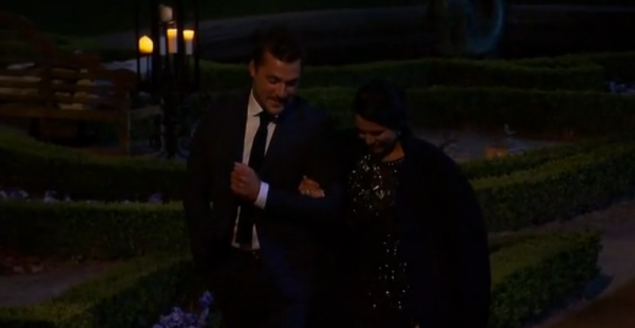 A rose goes to Brian, who proved that he's not just a tiny baby in the kitchen by complaining about being able to hear "laughs" from inside the house. Guess what, Brian? It's no longer about you!

Finally, a rose goes to Dylan, who looked like he was smoking in the frosty air during his exit interview. It made me laugh. (Also, nice half-pony in the end tag.)
And that's it! Next week are hometowns. I'll leave you with this: