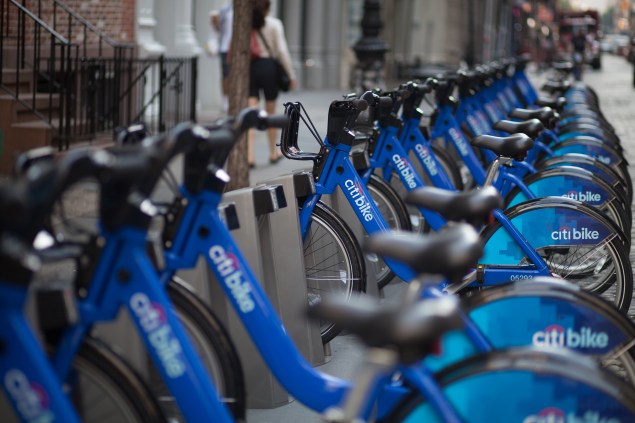 Brooklyn neighborhoods like Brownsville, Crown Heights and East New York are rapidly amassing stolen Citi Bikes that have been discarded in the streets.
According to the New York Post, at least 67 stolen Citi Bikes have been found abandoned far away from the nearest docking station, all of which are unfairly situated in New York's more gentrified neighborhoods.
"The first time we saw it, I thought it was kinda funny," a police source told the Post. "We can only assume they're taking them for joyrides or that the crook would rather take a bike than a train ride home."
The opportunistic bike riders allegedly wait for people to improperly dock the bikes in Citi Bike neighborhoods before hitching their ride home, while its former rider is charged $1,200.
At least 12 stolen Citi bikes were left in Brownsville, 40 in East New York, and 15 in Crown Heights where it has escalated to the point that police are out of garage space to leave them. Instead, the lonely bikes have been relegated to a jail cell as they await Citi Bike officials to come and retrieve them.
Meanwhile, five illegal riders were arrested in Bed-Stuy, and another in the Bronx, who painted his bike orange in a failed attempt at disguise.
Will the war on Citi Bikes ever end?