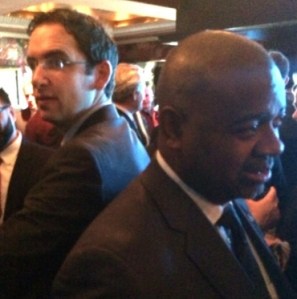 Newark Mayor Ras J. Baraka, Jersey City Mayor Steven M. Fulop, Paterson Mayor Jose Torres, and municipal officials on Monday will announce the launch of a strategic partnership with mayors from across the state to address public safety issues.
The mayors will kick off their initiative at 1 p.m. on Monday at HUB Shopping Center, 360 MLK Drive in Jersey City.
The three mayors plan to launch a partnership that will include cross city initiatives among mayors to discuss issues, share best practices, and create solutions in their
communities and across the state.
The round-table discussions will be held at the Rutgers Newark Campus, in conjunction with the Rutgers Police Institute.