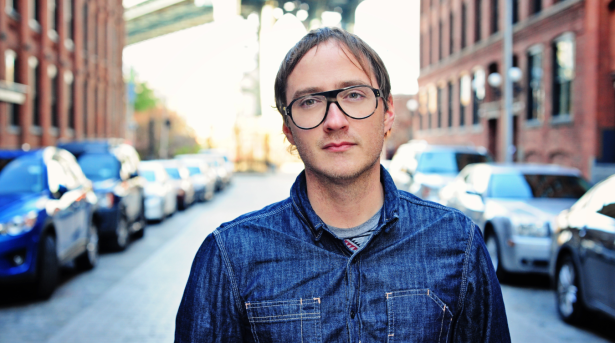 Neil Voss has always been ahead of his time.
He was a pilgrim in the days of video game design, building software and writing soundtracks for Nintendo 64 classics before many creative designers took games seriously. Mr. Voss built interactive web art — a medium that still has yet to mature — with Shockwave and Flash. He was even digging around on BBSs, which were the Internet before there was an Internet.
But when it came to his own business ideas, Mr. Voss always had the right ideas at the wrong time.
In the pre-Myspace days, for example, he had this wacky idea that people might want to buy music when they found it on a site using a widget you could plug into a blog post. The record labels didn't "get it" at the time, but ten years later, native music widgets produced by companies like Spotify deliver music in that exact way.
Now, Mr. Voss has set his sights on the social media landscape with his new app Ultravisual. But at first glance, it can be hard to tell what Ultravisual is. After all, what exactly is a "visual network"?
It's tough to describe, but Ultravisual is essentially a fusion of Tumblr and Instagram that allows you to build collaborative albums and collections. Even Mr. Voss struggles to define Ultravisual, which is a big issue for an app that's trying to steal users from social titans like Tumblr and Pinterest.
Ultravisual has a core set of users who are coming back daily for long visits, sometimes posting hundreds, even thousands of times. But does that mean Mr. Voss has come to today's market with the right idea, or will Ultravisual fall flat because it's, once again, ahead of its time?
We spoke to Mr. Voss about the future of communication, the death of the comments section and, of course, selfies:
So what kind of people should download Ultravisual?
People who hit a creative wall with Instagram. People tweet saying, "You guys are the new Instagram." We're seeing a lot of what I would call "visual bloggers," like Tumblr users, or someone who would use Medium to share more photography than writing.
So why is it the right time for Ultravisual to take off?
It's the right idea for where people are right now. Instagram is taking off, and that's creating a foundation for people to communicate visually, but there's more critical thinking ahead. People are going toward broader, global visual communication.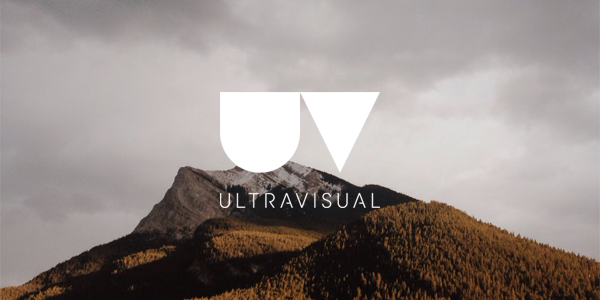 So instead of expressing ourselves directly, with posts, tweets and text, we're using images and videos?
Yes, and we're in an early stage. Everybody is doing the obvious thing: if you hand someone who's never communicated visually before a phone, and said, "Tell me something about yourself using a photo," they'd point the camera at themselves and take a selfie. Eventually, they'll want to communicate something deeper.
So the selfie is a sort of Visual Communication 1.0?
It's a great way to say I'm in a bad mood, look at my messed up hair, whatever the story is. But you can take people that are doing that — especially younger people — and inspire them by putting them next to others who can teach them to create design experiments. To draw someone out of being a visual thinker into being a budding designer.
Of course, Tumblr, Instagram and Pinterest are developing users' aesthetic pallets. How is Ultravisual the next step?
We'll inspire you by putting you around people who have similar interests, and what they're doing to express themselves. It's not about the merits of your existing social graph, it's what are you interested in. Collaborate on those things, and then you're connected to the world.
What's surprised you the most about the way people have been using Ultravisual?
We thought the average collaboration would be like a Tumblr blog where you work with your five best friends. But what happened the most is that people got together on a global scale, invited as many people as they could.
Do you think people will be intimidated by Ultravisual's sophisticated editing tools?
We're boiling it down. Our audience is becoming inherently more sophisticated. They're becoming accustomed to coming up with ways to express themselves and maybe yearning for more. So we're refining our product. The latest version of the app became monumentally simpler.
Can you communicate with other Ultravisual users within the app?
We're careful about how much text-type information we wanted to include. We don't want a traditional comment thread or count. Those are kind of dynamics people are eventually going to move away from. We wanted to get ahead of where that's going.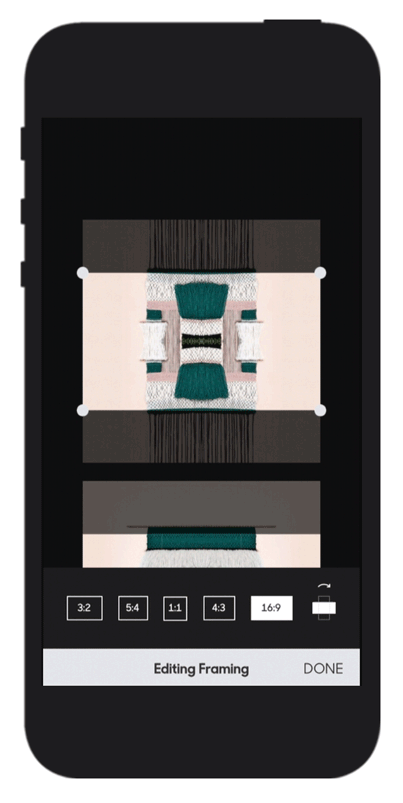 You think that the apps of the future won't have comments sections?
I think there's a real fundamental problem with what happens with likes and comments when you don't do them right. It leads to social fatigue and strain. Especially with younger kids, who aren't focused on discourse through content, but focused on getting likes. I think that's a very negative force in the world. It's creating a subconscious strain; there's too much drama. It should be about genuine connections with people, not popularity.
Could an artist or a group of artists to use Ultravisual as a front page for their work? Because Tumblr's certainly there.
The average kid these days have 50 different places they use to express themselves. We just want to be a piece of that.
One thing we think about is adjusting for more ambient presentations.People will want to consume things on a watch, or need to be able to consume things on my phone and television in a super seamless way.
But we might not actually be there for some time.
No, we might not. As we move forward towards it, we just want to be careful about what we get stuck using.