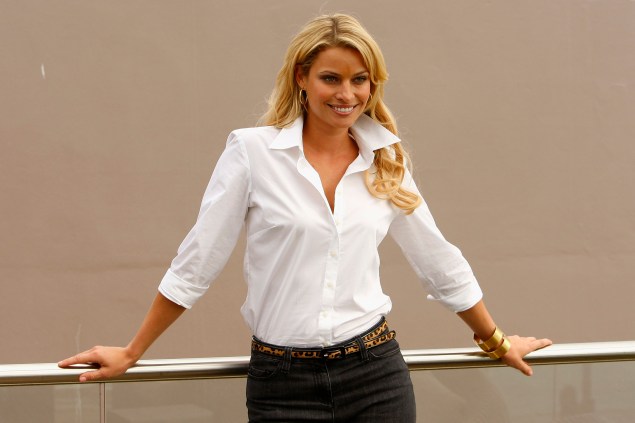 New York State Attorney General Eric Schneiderman has a secret admirer.
Mr. Schneiderman's July campaign finance filing shows that Australian-born supermodel Kristy Hinze–known for her work posing for Victoria's Secret and Sports Illustrated–donated a stunning $41,000 to his re-election effort. State records indicate the contribution, made in May, marks Ms. Hinze's first foray into New York politics.
The filing gives an apartment in Palm Beach, Florida as Ms. Hinze's address, but the Daily Mail reported in March that she and her husband James Clark also have a home in New York. The septuagenarian Mr. Clark–36 years his wife's senior–is the billionaire founder of Netscape and Silicon Graphics, among other tech companies.
Mr. Clark also donated $41,000 through his estate, JHC Revocable Trust.
The only individual donors to top Ms. Hinze's and Mr. Clark's largesse were media mogul Robert Sillerman–famed for his public lewdness and accusations of sexual harassment–and his wife Laura Sillerman, who each chipped in $41,100, the limit for contributions from a non-family member in the race.
Mr. Schneiderman's $2.6 million haul between January and July of this year left him sitting on a warchest of $6.9 million–blowing away his Republican opponent John Cahill, who raked in $1,067,000 and has less than a million cash on hand after expenditures.
Mr. Schneiderman's camp declined to weigh in on the donation. Ms. Hinze did not immediately respond to requests for comment.