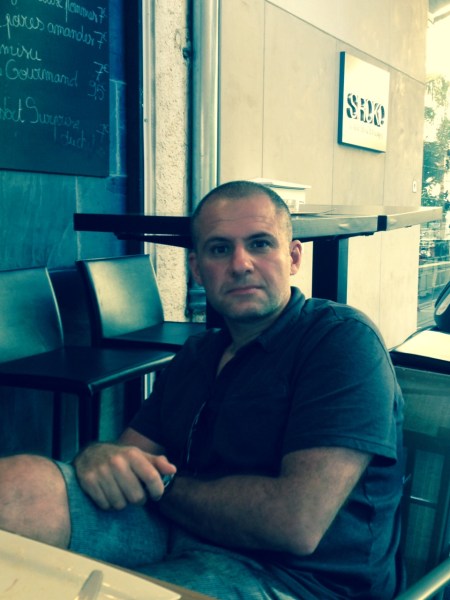 CANNES, FRANCE — Count this native New Yorker among those who have never quite understood the summer-time draw of the Hamptons. Bumper-to-bumper traffic going and coming, over-priced (and crowded) restaurants for sub-standard food, and snooty people? Even worse, many of them are the same snooty people you see all year round? Quite the escape, eh?
A few years ago, at the suggestion of my Russian-born wife, we decided to forego the Hamptons rental, and ventured to the South of France. We have never looked back. At least now our vacation is worth the crazy spend. One can't even begin to justify the Hamptons once they explore elsewhere. And for those who think kids learn while observing the world, it's even more so.
This marks the 5th year we have spent extensive vacation time in Cannes in the French Riviera, and for the same price as a summer rental in the Hamptons, one can spend summers on the famed Croisette. Rather than elbowing for room at The Golden Pear, one can feel like Royalty in Europe. Instead of Princesses of Long Island, there are Princes of Monaco. While there's no polo here, there are plenty of European cafes, gelato, NY style pizza if you desire, and even sheikhs and oligarchs. And if you miss home, there are prominent for rent signs with signage that denotes ownership by Thor Equities – Coney Island's own Joe Sitt.
Even the hustlers here are nice. There's a group of men on the Croisette who play chess – and after some years of watching I insisted on playing. No longer content with losing at chess only on Facebook, I yielded to the French hustlers. And when I lost, they would not take my money. They insisted that I sit there for hours playing for fun. And while I have been losing there for a few years running… it's one of the few times in life I can call losing fun.
Day trips to St. Tropez, Nice or Antibes are easier than going to East Hampton from South Hampton. Add a couple more hours, you can make day trips to Northern Italy (duty free-shopping). Early morning bike rides on the French Riviera surely beat sweating at the gym in the Hamptons. Of course, you will miss sitting on the 27 in traffic.
Did I mention that Cannes has the worlds' longest days of natural sunlight? And that is my idea of a luxurious summer – for the same (outrageous) price as the Hamptons.
As I write this, sitting in a European café that is closing down at 2 AM, the Frank Sinatra version of "New York, New York" is streaming out of the speakers, announcing that the night is coming to an end. What could be better?
And for us workaholic New Yorkers, even working while away is easier. Imagine spending the whole day with kids at the beach before anyone bothers you? As I tease my friends in the Hamptons who are also self-employed workaholics, at least here we are 6 hours ahead. So it's 3 PM here before calls and emails start flooding in.
I hope all you New Yorkers reading this disagree with me and hate the South of France – so I don't have to deal with the crowds and people we all know in the Hamptons. Now, that's a vacation….
Ronn Torossian is CEO of 5WPR, one of the 25 largest PR firms in America. He is a life-long New Yorker.