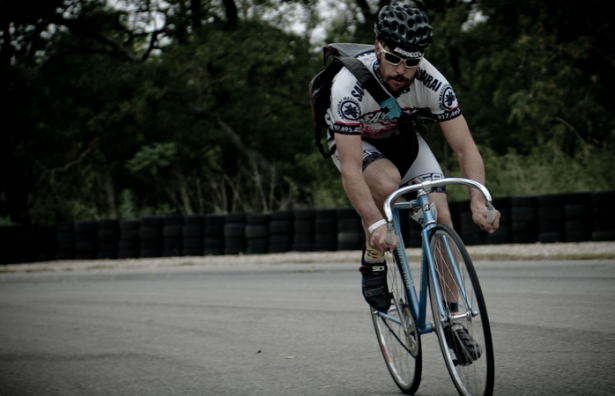 Delivery app WunWun can be used for delivering anything: groceries, ice luges, boat batteries, a Jeep for Rosie O'Donnell —  but every time those orders came in, people were paying for the delivery. No more.
As of this morning, WunWun will now deliver anything you want from a local store or restaurant for free, as long as what's being delivered actually cost something to begin with. The previous delivery fees were around $10 to $20, but WunWun CEO Lee Hnetinka told Betabeat that they want to cut away more and more costs in order to be the "best option on planet earth" for deliveries.
"UberX is now lower than the cost of a taxi, and it's the best option in the city," Mr. Hnetinka said. "We want to do that for delivery."
So if you never have to pay for a delivery, how do that actual delivery people make money? Well, the WunWun team knows that most of its users are asking for groceries from places like Trader Joe's and Whole Foods, or ordering for a burger from Shake Shack, so they've been developing backdoor relationships with certain stores to charge them a 20% premium to pay the deliverers. Mr. Hnetinka says it's a "marketing fee," but WunWun doesn't actually market specific stores' products. Yet.
Ultimately, that model becomes a gamble. If over time people start shifting their buying habits over to stores where WunWun doesn't have partnerships, the service won't be sustainable. But that, Mr. Hnetinka says, is why you hire a good data team: to tell you that even when you start giving away massive services for free, everything's going to be okay.
Other than deliveries from a store, WunWun can also take orders to deliver things from one person to another for $10. But will delivering things via messenger from your phone eventually be free as well?
"Absolutely not," Mr. Hnetinka said.