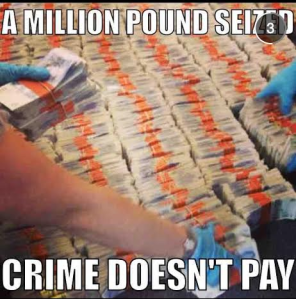 The moms and dads at the West Midlands Police Department in Britain have banded together to create a Snapchat account.
The Daily Mail reports it is the "first force in the world" to use the ephemeral messaging app to alert its ~hip~ citizens of the scary things happening in their neighborhood. The force already maintains a heavy social media presence on Instagram, YouTube, Flickr and Facebook, so adding Snapchat seems like a no-brainer.
Subscribers can add WestMidsPolice to see crime alerts, general news and exciting updates from the Cannabis Disposal Team and, its presumably separate, Dogs Unit in the Stories section. "Part of this work is about connecting with younger people and helping them to feel they have a close connection with their local police force," said a police official to the Mail.
Since we're one of those "younger" people, we added them on Snapchat. It feels like they searched the words "drugs" and "meme" and ended up with this weird post that's probably from Reddit. Seems worth it!