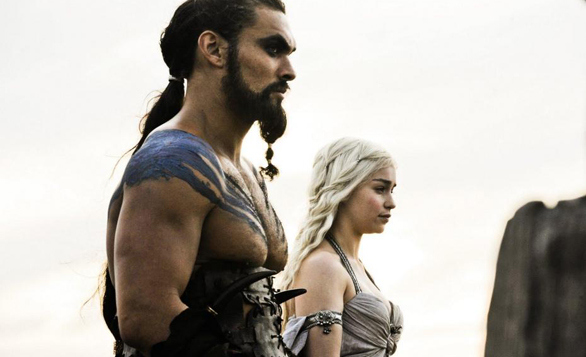 Game of Thrones obsessives, rejoice: starting in October, you can officially learn Dothraki, the language spoken by that super-hot neanderthal who married Daenerys in the first season of the show.
About 150 nerds and dorks are currently able to speak Dothraki, Cnet reports. After this $19.99 Living Language course hits the market, though, we expect fluency rates to balloon to at least 175 or even 180.
The course will help you learn 200 words or phrases. For another $10, you get an expanded online course. And for $3.99, you'll get a mobile app so that you can annoy people sitting near you on the subway or the doctor's office while practicing your guttural tongue-rolls.
The language takes inspiration from Spanish and Arabic and is pretty simplistic, since the people who speak it are primarily hunters, Cnet reports. It only has four vowel sounds, but will certainly come in handy when you're seeking a mate who's also into vaguely medieval cosplay at next year's Comic-Con.