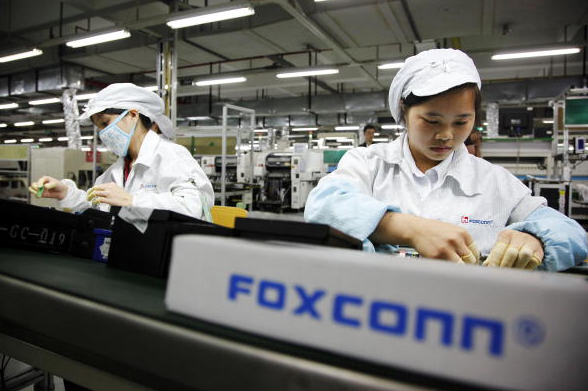 Three years after announcing its intentions to staff its factories with robots, Foxconn, the Taiwanese company that manufactures Apple products, might finally be putting its plans into action.
The Foxconn robots — or Foxbots, as the company's calling them — are now in the final stages of testing, and will be used to assemble iPhone products, Foxconn executive Terry Gou reportedly said at a recent shareholder meeting. That means the Foxbots' assignments will probably include the iPhone 6, rumored to be coming out this fall.
Foxconn's first robot deployment will feature 10,000 Foxbots, each costing $20,000 to $25,000, GSMDome reports.
But this isn't necessarily the end of human manufacturing jobs as we know it. Foxconn has also hired 100,000 real, live people to work on the iPhone 6's production, Business Insider reports.
Though let's be honest — it probably wouldn't be the worst thing in the world not to have to work in a Foxconn factory anymore.