I never thought I would say this but Danny Almonte and I actually have something in common: We've both lied about our age. Sure, I claimed to be older in order to sneak into rated R movies, not younger to get into Little League Baseball but in essence, it's the same thing. Or so the ESPN documentary Kid Danny would have you believe. The latest episode in the 30 for 30 series, which premieres tonight on Grantland.com and on ESPN next week, shows a different side of the infamous child baseball star, portraying him as someone deserving of empathy.
Disagree? You're not alone. Even now, thirteen years later, Almonte's critics are still fired up about the alleged twelve year old baseball superstar. Since fans discovered that Almonte
was actually fourteen
when he pitched a perfect game, he has been vehemently scrutinized and subjected to massive media ridicule. Almonte's story has the makings of a Hollywood blockbuster, complete with fake birth certificates and a battle of he-said-she-said. Even now, the public's outrage is very real, making tonight's premiere all the more intriguing.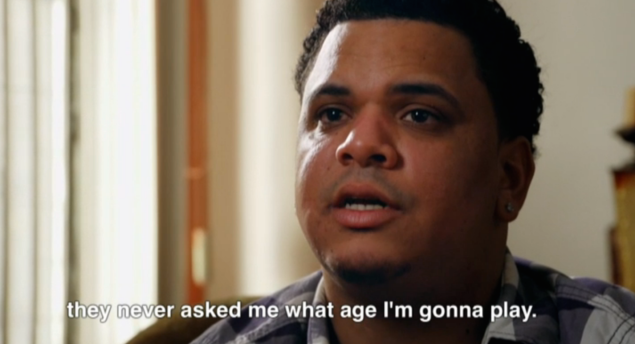 Director Andrew Cohn told the Observer that he was drawn to this story because it is an "interesting moment that transcended local New York sports and became something bigger than Danny Almonte."
 "I think people are drawn into the story on a personal level because it shows the human side and the emotional impact on a 14 year old kid." Mr. Cohn explained.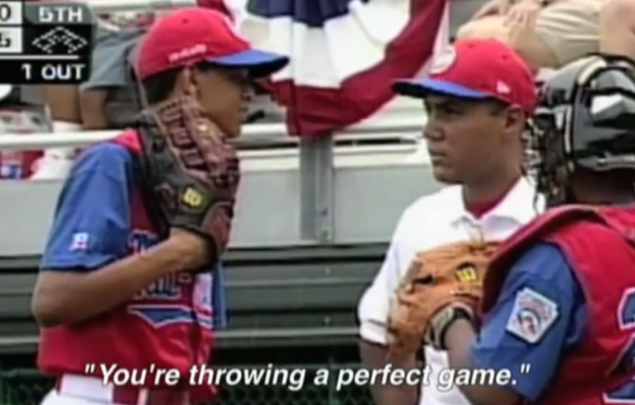 Almonte, who is surprisingly candid in the film, does not hold back when telling his side of the story. Something he was unable to do at the time of the controversy. Mr. Cohn explains that he wants audiences to "realize that in a world of 24 hour news coverage, there are human beings behind the stories." Almonte is apparently pleased with the outcome of the film, even giving the director a hug after seeing the final cut. "That was probably the most rewarding part" Mr. Cohn recalls.
You can see the whole episode tonight on Grantland.com and next Tuesday at 9:30 EST on ESPN.