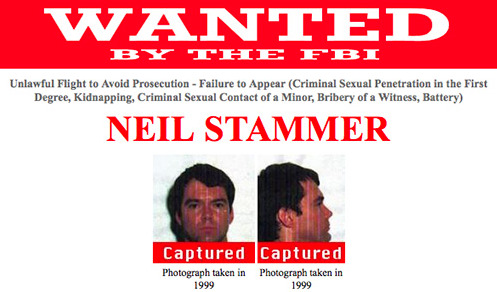 Nearly a decade and a half after fleeing New Mexico, an accused kidnapper and child sex offender was tracked down in Nepal using facial recognition technology.
Juggler and magic shop owner Neil Stammer jumped bail fourteen years ago, after being accused in 1999 of criminal sexual penetration in the first degree, kidnapping, criminal sexual contact of a minor, bribery of a witness, and battery, the BBC reports.
Eight years ago, Mr. Stammer used a fake passport to escape to Nepal, where he was "teaching English and other languages to students hoping to gain entrance into U.S. universities," according to fbi.gov. In Nepal, the accused criminal had been living under the fake name Kevin Hodges, and paid frequent visits to the U.S. embassy to renew his tourist visa.
Unluckily for Mr. Stammer, the U.S.'s Diplomatic Security Service has reportedly been testing out new facial recognition technology that matches FBI wanted posters with the photos on U.S. passports, in the hopes of uncovering passport fraud. The software matched the photo on Mr. Stammer's fake passport with a wanted poster released in January.
"He was very comfortable in Nepal," FBI special agent Russ Wilson said in the fbi.gov news story. "My impression was that he never thought he would be discovered."
Mr. Stammer has been shipped back to the U.S. to face trial.