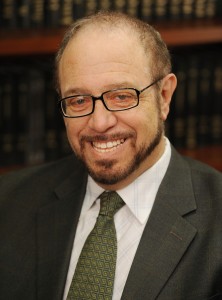 A 2007-2008 Obama for America delegate to the Democratic National Convention and general counsel to ACORN from March 2009 to October 2010, attorney Arthur Z. Schwartz does not lack for lefty credentials. (A 33-year veteran of employee-side labor and civil rights law, Mr. Schwartz has also been general counsel to the Transportation Workers Union of Greater New York, where he is currently a policy and strategy adviser, and president of New York Renewable Energy, Inc.) Devoted as he is to fighting the people's fight, it's a good thing for the attorney that his sharp instincts are not limited to the legal world. He picked up a 8,540 square-foot townhouse at 269 West 11th Street in 2003 for a song—a mere $499,990—which he's just resold for $20.89 million, according to city records.
The listing, held by Debra Kameros, Susan Weiner and Kelly Craig at Douglas Elliman, calls the property a "mansion in the making," and the nearly 27-foot-wide 1836 Greek Revival does indeed offer opulent possibilities. In addition to enormous interiors, the home boasts a leafy garden of some 1,200 square-feet with what appears to be real, live grass—or at least dense and verdant growths of moss. Photos show high ceilings, moldings, large mullioned windows and lots of light. Many original details, though, seem to have been effaced—things look fairly-recently renovated, with new floors a modern kitchen and fresh paint. Fireplaces remain, and perhaps some banisters and doors. (Loan records also seem to suggest very considerable investments in the property on Mr. Schwartz's part.)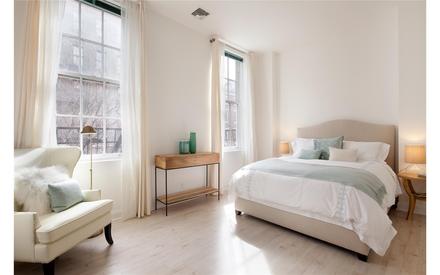 Currently configured as an owner's triplex with a pair of rental apartments attached, the townhouse provides more-than-ample quarters as-is. And the rentals, situated in the heart of the West Village, must be quite lucrative. But the buyers, 269 West 11th LLC, might very well have something fancier than a triplex in mind. Those inclined to spend $20 million on a home, after all, are not generally the sort that feel eager to take on lodgers.