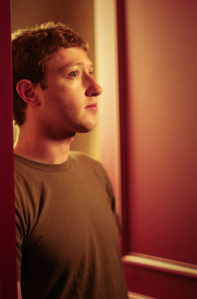 Facebook could soon be in big trouble, and not just because Slingshot is probably gonna stink.
An Austrian law student, Max Schrems, is leading the charge in what could become a massive lawsuit against Facebook over privacy issues, the Daily Mail reports. Mr. Schrems is asking Facebook users worldwide to join him in demanding damages of €500 each over alleged violations of the European Union's privacy policies.
The legal action will effectively be a class action lawsuit, but because US-style class action lawsuits aren't an option in Austria, Mr. Schrems will be suing Facebook on behalf of all participants, and distributing whatever amounts they may win accordingly. Since the lawsuit targets Facebook's EU headquarters in Ireland, users in the U.S. and Canada — whose accounts are provided by Facebook USA — aren't permitted to join.
"The main point is that the major Internet companies do not respect our fundamental rights to privacy and data protection. Facebook is only one example of many, but one has to start somewhere," the lawsuit's site, FBclaim.com, says.
Mr. Schrems reportedly claims that Facebook is guilty of a number of privacy-related charges, from misusing user data, to monitoring users' activity outside of Facebook, and even to supporting the NSA's surveillance program.
"Facebook has a long list of violations," FBclaim.com continues. "For this lawsuit we have chosen basic or obvious violations of the law: The privacy policy, participation in the PRISM program, Facebook's graph search, apps on Facebook, tracking on other web pages (e.g. via the 'like buttons'), 'big data' systems that spy on users or the non-compliance with access requests."
It remains to be seen whether this lawsuit will be taken seriously by Facebook, or whether it'll join the ranks of that Iranian judge who adorably summoned Mark Zuckerberg to court.