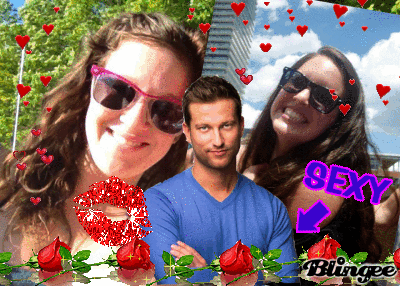 Bachelor in Paradise is our reward for slogging through weeks of Bachelorette Andi's nonsense. Join us, as contestants from Bachelor and Bachelorette seasons past stop being polite and start getting real (drunk and crazy). We are deeply honored to be joined this week by Bachelorette, Bachelor Pad and Bachelor in Paradise alum Chris Bukowski. 

A rose to Michelle Money, the undisputed MVP of the season (though perhaps Clare could give her a run for her money), for being "humbled and grateful" to get a rose from Chris, and then mere minutes later throwing a huge fit because her true love of five minutes, Robert, decides to take Sarah on a date instead of her. Chill, Michelle! Cody is coming to wrap you in his orange arms and probably lightly fracture a rib or two with his enormous biceps! Jackedlemore is on his way! Kudos to her, however, for agreeing to do Sarah's hair for her date with Robert even as her heart was shattering into a million pieces. Karma will reward you, Michelle, and that reward will have a lot of sculpted orange muscles.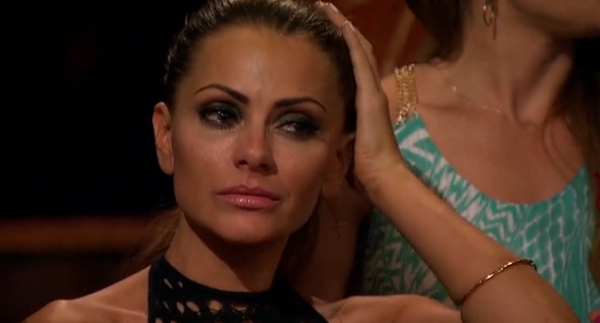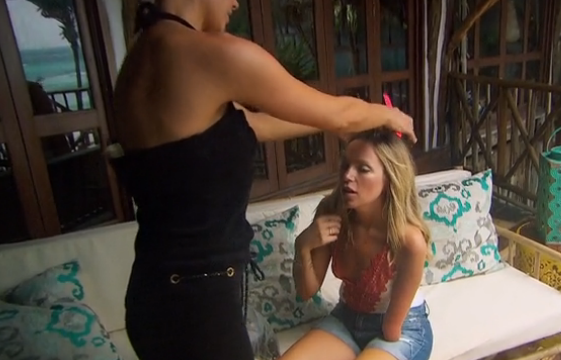 A rose to Clare for basically being the Prom Queen of Paradise. Everyone wants to go on a date with her, even Michelle's soulmate Cody! As it turns out, Cody is in paradise For Clare (give it time), who has already been informed by a turtle that her ~soulmate~ is the generally pretty sweet and cute Zack (even though he's having trouble pulling up his swimsuit, but let's blame that on sun poisoning).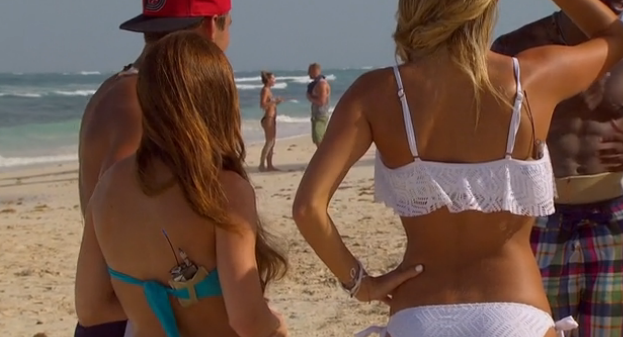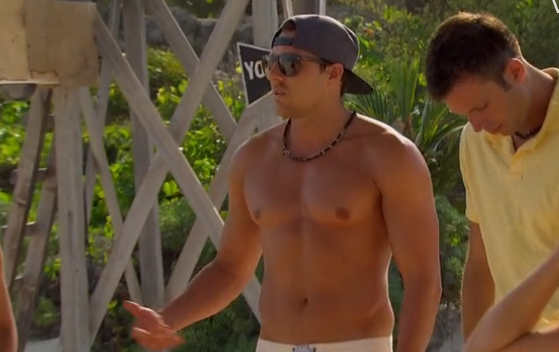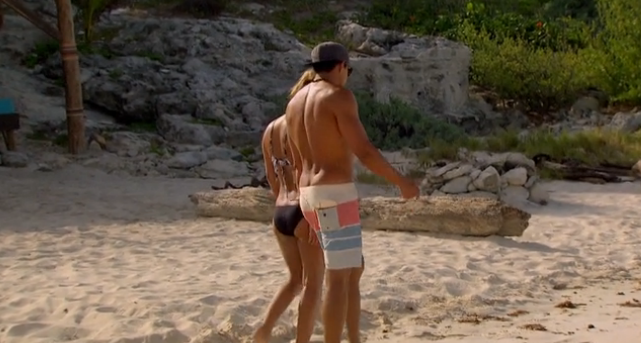 Clare is flattered to be asked on the date, but doesn't want to upset Zack and asks for a moment to conference. Zack, staring at a point somewhere in the middle distance, says that he's "not a jealous guy" and if Clare wants to go out on a date with a guy, she should feel free. It's too bad they aren't allowed to have phones because this conversation could have been shortened a great deal if he was able to pull up this GIF.

THEN Zack earns himself a rose for having the gall to say this when Clare asks what he would do if he was in her position: "I mean, it kind of depends on the girl." HAHAHAHAHA. Clare is furious, even after Zack assures her that he's put "all of [his] eggs in [her] basket" :(, but does not respond by revenge-dating Cody, because she is a nice person. She does continue to complain about the situation to multiple people long after the fact, but it looks like there isn't a whole lot to fill the hours with in Paradise. How could you not sit around gossiping all day? Anyway, Cody forfeits his date card to Marcus and Lacy because he is basically what happens to a Care Bear after they start taking HGH. True love is coming, Cody!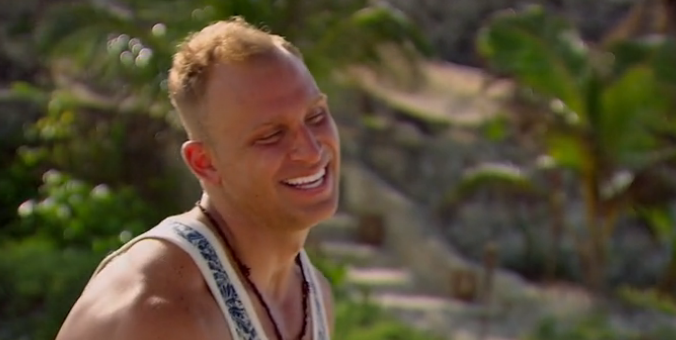 A rose to Lacy for calling the obvious tourist trap where she and Marcus have dinner on Cody's would-be date "a local little village place." I feel like daily life must be especially exciting and sparkly for these two, because they are so amped to be on that date and that restaurant looks like it is probably attached to a Tulum Holiday Inn.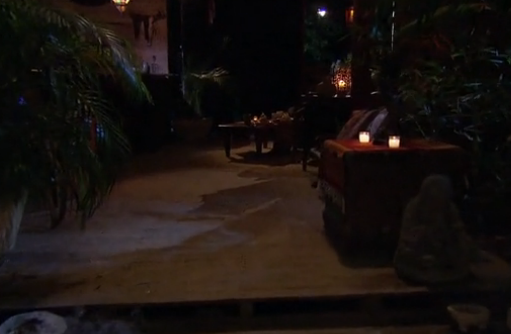 A rose of regret and sadness to Clare, who responds to Zack humbling himself by asking for her forgiveness and confirming that he isn't interested in any other girls by doubling down on how terrible his earlier reaction was. Not only is it crummy to be the type of person who responds to a "Sorry" with "You should be," but also you've been dating for about five days, as Cody rightly pointed out. Fortunately, Clare lets it go and they make out in some sort of…cave structure? Rooting for these two.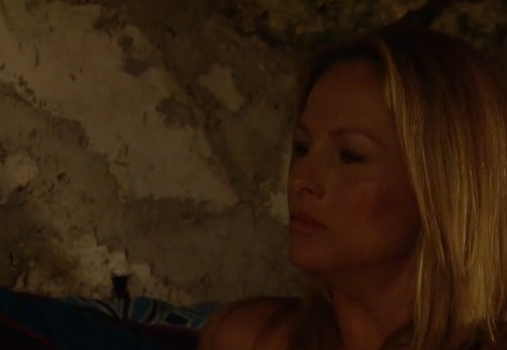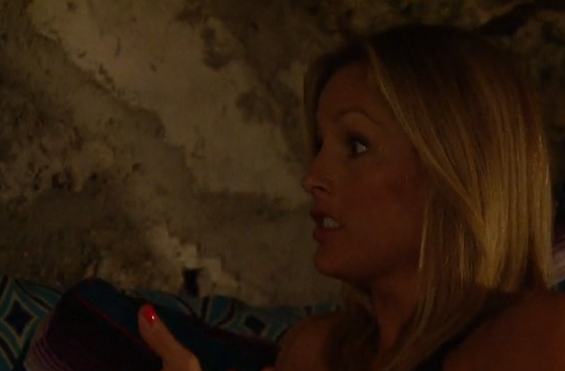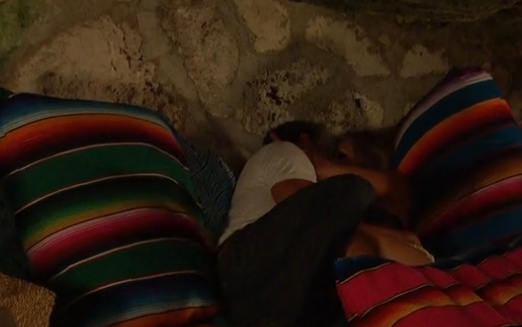 CHRIS: The most insane rose goes to the incredible Kalon. I don't know why all these girls are still giving him such a hard time over what he did two years ago. Give the man the benefit of the doubt that he has possibly changed. It's funny how being funny on the show makes you look like an asshole. Kalon is good TV and seems to be the most REAL person on the episode. Don't hate the man for being real. When Kalon went on the date by himself I almost fell out of my chair. He even got turned down by the guy who was trying to hook his harness up. He even had a make out session with himself… At the end of the day he made history… First one-and-none date. Insane rose well deserved.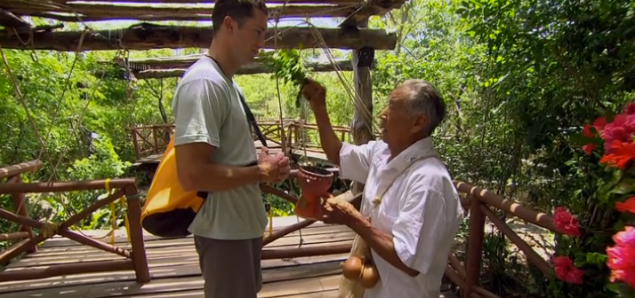 A rose to Sarah, who's generally super shy but somehow uttered two of my favorite sentences in Bachelor in Paradise history, all in one episode: "The ocean makes me feel really vulnerable," and "Kalon would not get close enough to me for me to throw up in his mouth when he leaned in to kiss me." Bravo.

A rose to Marquel's weird beige hooded vest. It's not that we thought it was a remotely fashionable garment — only that it made for an excellent dramatic moment when "playboy" Jesse Kovacs strolled up in his white linen pants and asked Jackie on a date, and Marquel moodily pulled the hood over his head like an angsty teen. Sucks to suck, Marquel. Have fun eating cookies by yourself while Jackie gets wrapped up in the folds of Jesse's crisp, white linen pants.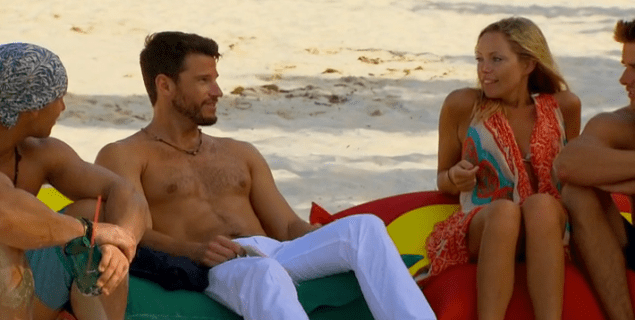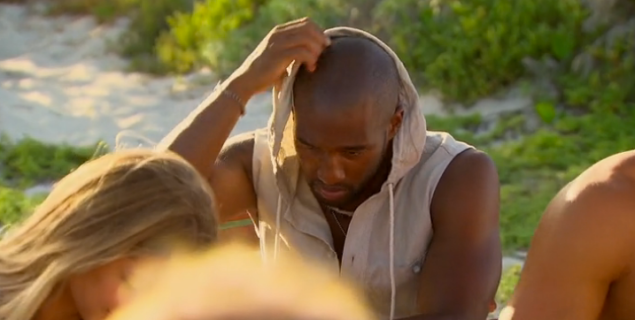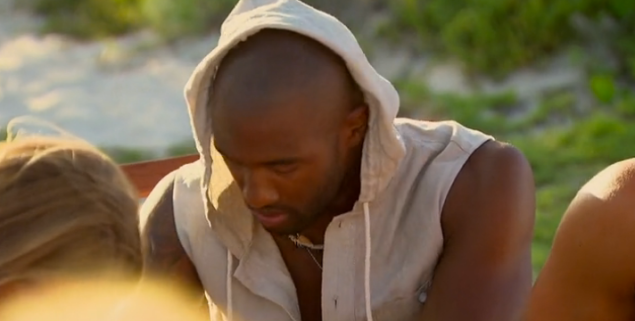 Speaking of Jesse's clothes, no roses to the ~tropical print~ shirt he wears on his dinner date with Jackie, which kind of makes him look like your weird uncle who always gets waaay too drunk and rowdy at your family's annual backyard barbecue. Anyway, Jackie still seems to enjoy the date, and when it's time for their inevitable private concert, she does that cool thing where she pretends to have a clue who the musicians are without the producers feeding her the information beforehand.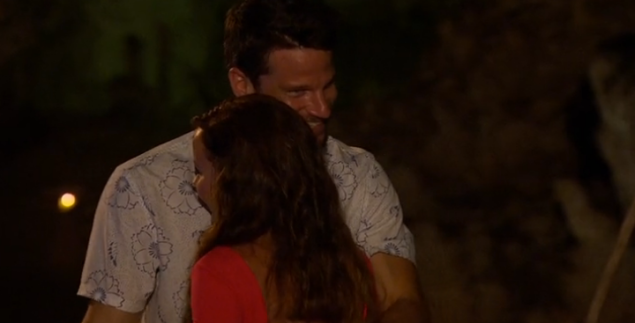 A rose to Cody and Michelle, whose mutual desperation makes them the show's most perfect pairing yet. Their fairytale begins when everyone's giving each other massages around the campfire, and Michelle "Desperate for Human Contact" Money asks Cody to rub her back. Somehow, it turns into this:
Later on, before the rose ceremony, Cody tells Michelle he likes her. "Between us, I think you and I have a better connection that I would with Clare," he says. Is Cody a) desperate, b) genuinely in love, or c) secretly the greatest mastermind in Bachelor history?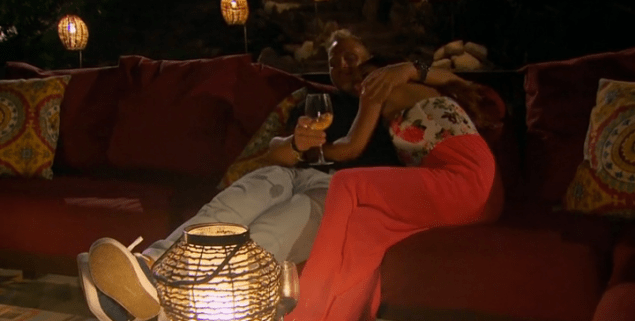 A rose to whatever the heck Marquel is doing here:

CHRIS: The worst rose moment would have to go to the always sweet and so innocent AshLee. I love how she had that conversation with Zack and thought there were no cameras around. I don't care where you are on this planet, but when you're on a reality TV show somehow, whether you see it or not, there is a camera on you. Whether Clare had sex in the ocean or not with Juan Pablo, who gives a shit? She's a grown ass woman — she can do whatever she wants to do. AshLee is really starting to show her true colors and I hope Graham figures her out.

We'll give Zack a rose for telling AshLee he doesn't care WTF happened in the ocean, but we'll take it away again because he literally does nothing else to ease Clare through this totally uncalled-for bout of slut shaming.

CHRIS: The rose for the best moment of last night would definitely have to go to my boy Graham Bunn. When Michelle Money told him about the situation between Clare and AshLee during the rose ceremony Graham was completely thrown off. And what did he do? Straight to the bar for a vodka soda. I'd say if Graham is going to be sticking around any longer with Ashlee he's going to have to turn to the bottle more often.  Has anyone else noticed it's the 30 + year olds that are usually the center of all the drama? I say Clare and AshLee should just fight it out.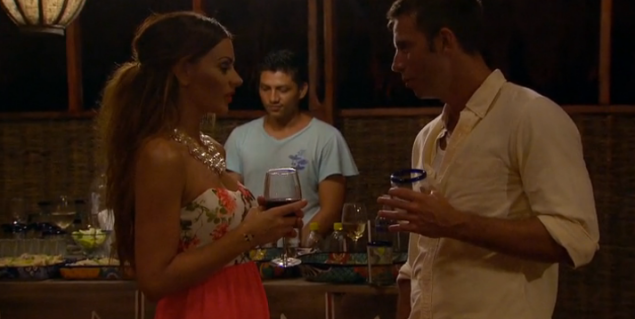 Here's how the rose ceremony plays out:
Lacey gives a rose to Marcus because zzzzzzzzzz obviously.
Clare gives a rose to Zack, even though he has the emotional maturity of a coconut.
AshLee offers a rose to Graham, but then he walks off the set, followed by Michelle Money, and DAMN, IT'S "TO BE CONTINUED."