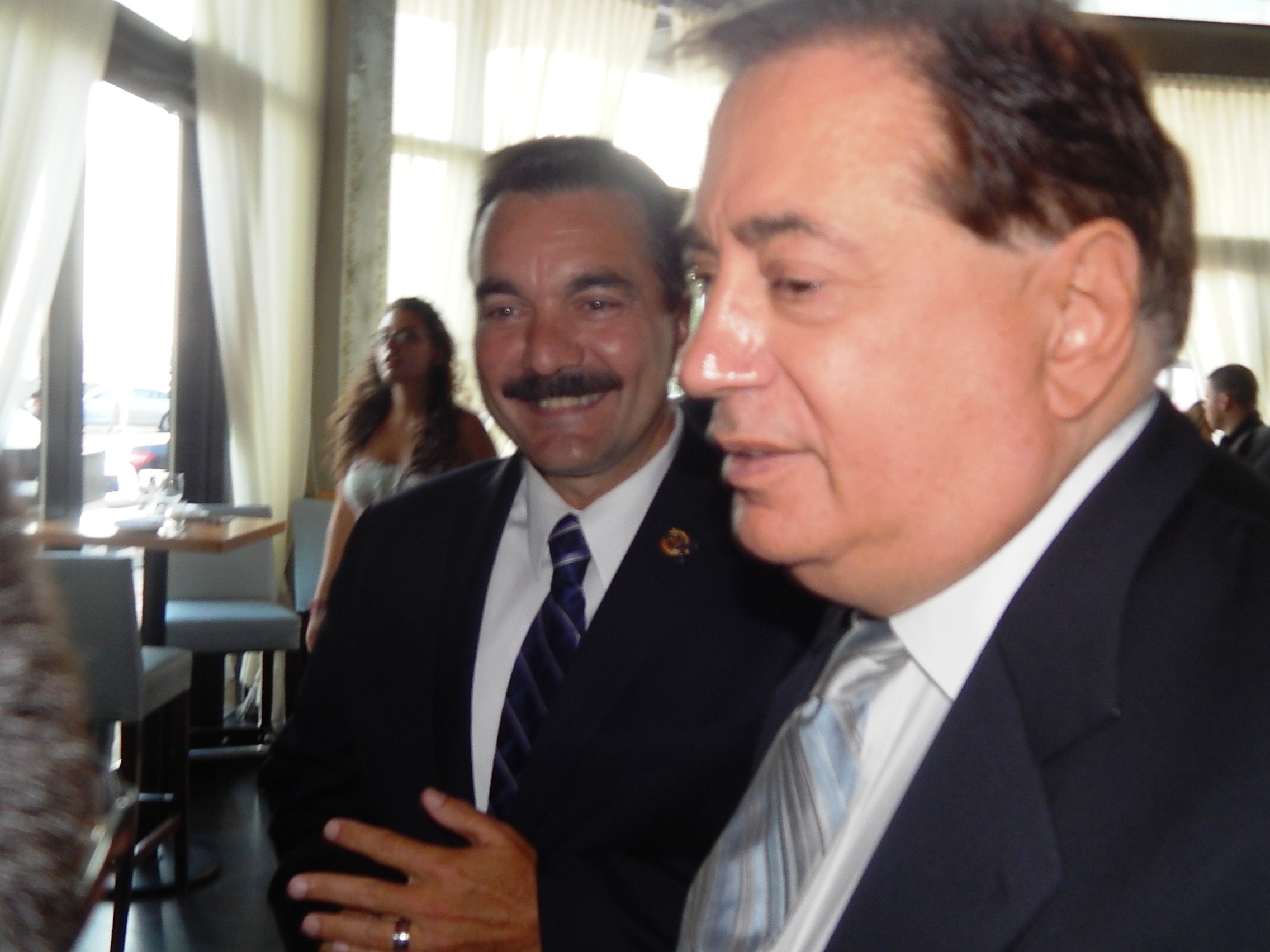 WEST NEW YORK – The Saccoites in the vicinity of Cosmo Cirillo last night tensed up at the sight of the familiar grim reaper figure in the doorway with the Ivan Drago expression on his face otherwise known as Mark Albiez, veteran political confidant of Union City Mayor/Senator Brian P. Stack.
But before anyone reached for a bottle to break over the bar in Son Cubano, Joey Muniz and other cooler heads prevailed, reminding their fellow Sacco heavies that Albiez no longer works for Stack.
He is, in fact, an aide to Hudson's young prince, Jersey City Mayor Steve Fulop.
Cirillo and those other operatives long schooled in the cloak and dagger escapades of North Bergen versus Union City summoned their most sociable grins as Albiez joined the party.
"I saw him earlier this month in Middlesex," said Jamie Cryan, Hoboken Democratic Party chair, an incredulous reference to Albiez, a remark that turned heads in small circles of revelers.
This is Albiez, the Stackite whose parochial-obsessed former boss once stopped in Princeton for an ice cream cone.
Not that Stack is on bad terms with the Hudson County Democratic Organization (HCDO) these days. He and Sacco famously mutually endorsed the re-election of Hudson County Eexecutive Tom DeGise at the beginning of the summer.
But while Stack was a committed no-show last night, Fulop's intent to stay enmeshed in the party was evident, not only with his presence, but that of Albiez, who arrived on the heels of the mayor's exit to another event.
Albiez also remains close to the elusive Stack, an interlocking piece between Jersey City and Union City, new world and old.