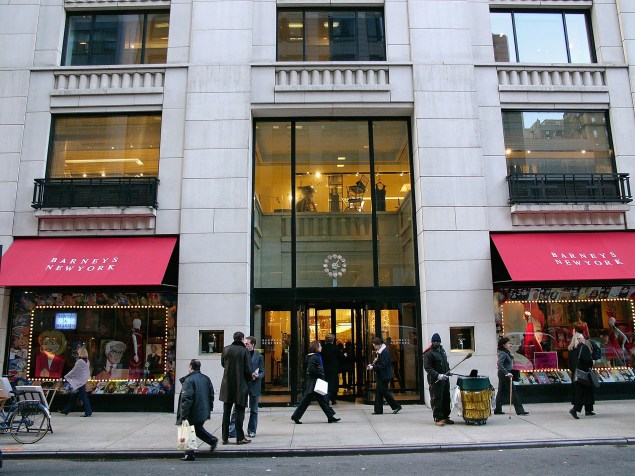 After review by State Attorney General Eric Schneiderman and his civil rights division, Barneys has agreed to pay $525,000 in settlement costs, the Daily News reports. This payoff comes in response to numerous complaints that they target minorities for racial profiling in their Madison Avenue flagship.
After Schneiderman's nine-month investigation of the store, both parties signed a 27-page settlement. The findings of this so-called shop-and-frisk case were based on interviews of customers and former employees. Those interviewed claimed that this profiling began last year after a crackdown on shoplifting and credit card fraud. Further examination revealed that this also coincided with the hiring of a new security executive.
The high-end store's own data from October 2012 through October 2013 shows that its security team, called the "loss prevent unit", detained persons of color "at rates far greater than their percentage of the store's customer base."
The review, which began in October 2013 after a series of Daily News articles exposing the complaints about racial profiling at New York department stores Barneys and Macy's. Macy's review is still pending but Barneys executives agreed to their settlement last week. In addition to paying $525,000 in fines and legal expenses, the store is hiring an "anti-profiling consultant" for two years, updating its detention policy, and improving the training of security and sales personnel.