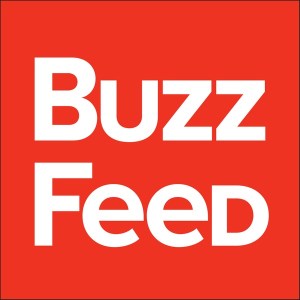 BuzzFeed is ramping up and expanding after closing a new $50 million investment from venture capital firm Andreessen Horowitz, which values the company at about $850 million, The New York Times reported last night. The cash infusion means that BuzzFeed is growing its editorial team to "become BuzzFeed News, Buzz, and Life to expand its offerings across the board and to make clear the differences between the three types of content," the company announced in a press release this morning. BuzzFeed will also beef up its video division, which has been led by Ze Frank since 2012. The renamed BuzzFeed Motion Pictures will add "all moving images from a GIF to feature film" to its exisiting short form offerings.
BuzzFeed is centralizing its branded content offerings for advertisers with BuzzFeed Creative, the in-house branded content studio which is already responsible for most of the company's revenue.
"The future of content companies is crystal clear: mobile, video, social and tech. Expanding BuzzFeed's business across each of these areas is the key to the future. With distribution fully built out, content is the future and this expansion will allow us to create more and more content across the social web," said Kenneth Lerer, president of VC firm Lerer Ventures and BuzzFeed co-founder will take a larger role in the company as the Executive Chairman. Andreessen Horowitz general partner Chris Dixon is joining the board of BuzzFeed.
Meanwhile, the future of newspapers is more uncertain than it was last year and Harper's Magazine publisher Rick MacArthur is standing firm on not giving in to the Internet's demand for free content. "If you deliver stuff that nobody else is doing, in a world where there is increasing mediocrity, or lack of standards, you're providing something that's very well edited, very enjoyable, very informative, very provocative, people will continue to pay for it," Mr. MacArthur told the Times of his business plan.